◐ The other actions tag is used for actions taken by salesperson other than Call and SMS on the App.
◐ This allows tracking of actions outside of SalesCandy App and can be viewed/tracked in reports.
Examples: #WhatsApp, #Email, #WeChat, #Line and etc
◐ The other action will need to be created in the manager portal by super managers.

How to create the other action tag?
► Go to the manager portal, click on settings and choose 'Other Action' option.
► Click on the '+' icon on the top right of the portal to add the Other Action.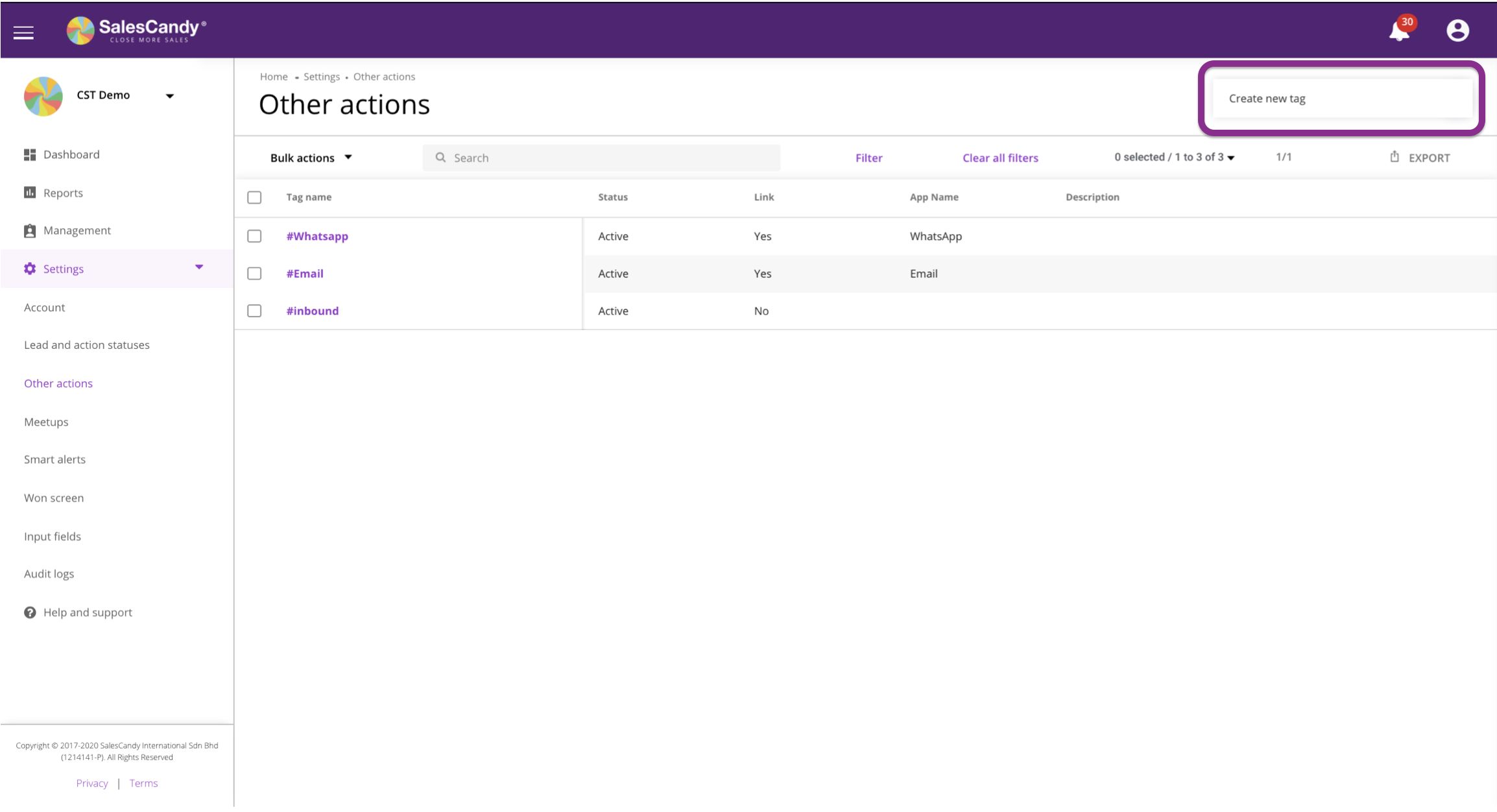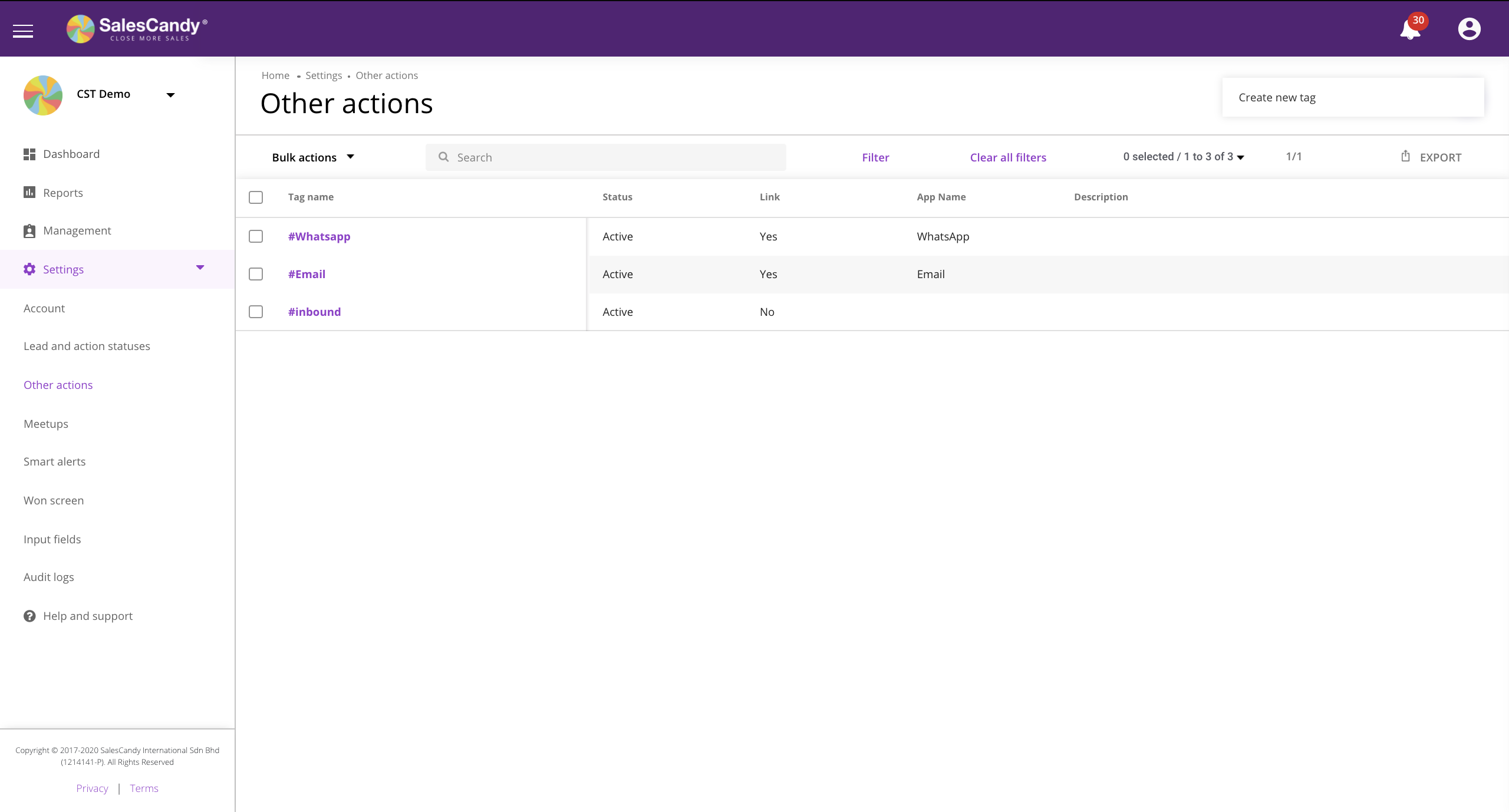 ► Fill in the respective details;
❂ Tag name: Key in the respective tag name to be used and reflected in the app.
❂ Description (optional): Information on the tag.
❂ Launch app with tag: Check the box to link the tag, this is only applicable for WhatsApp and email.
► You can choose to activate, deactivate or delete the other action tag.