The meetup tag is only used when the face to face meeting happens between lead and salesperson either in the sales gallery, event, exhibition, open day, roadshow and etc.
❂ The meetup tag makes it easier for your Marketing Team to track whether the established campaign was effective and this information can be viewed/tracked in the CPX report.
❂ Ensure that the Manager briefs their Salesperson to use the correct meetup tag prior to the event.
Examples: #Lunch #Showgallery #Roadshow #Openday

How to create meetup tag?
► Click on to '+' icon on the top right on meetups screen.
► Click on create new tag.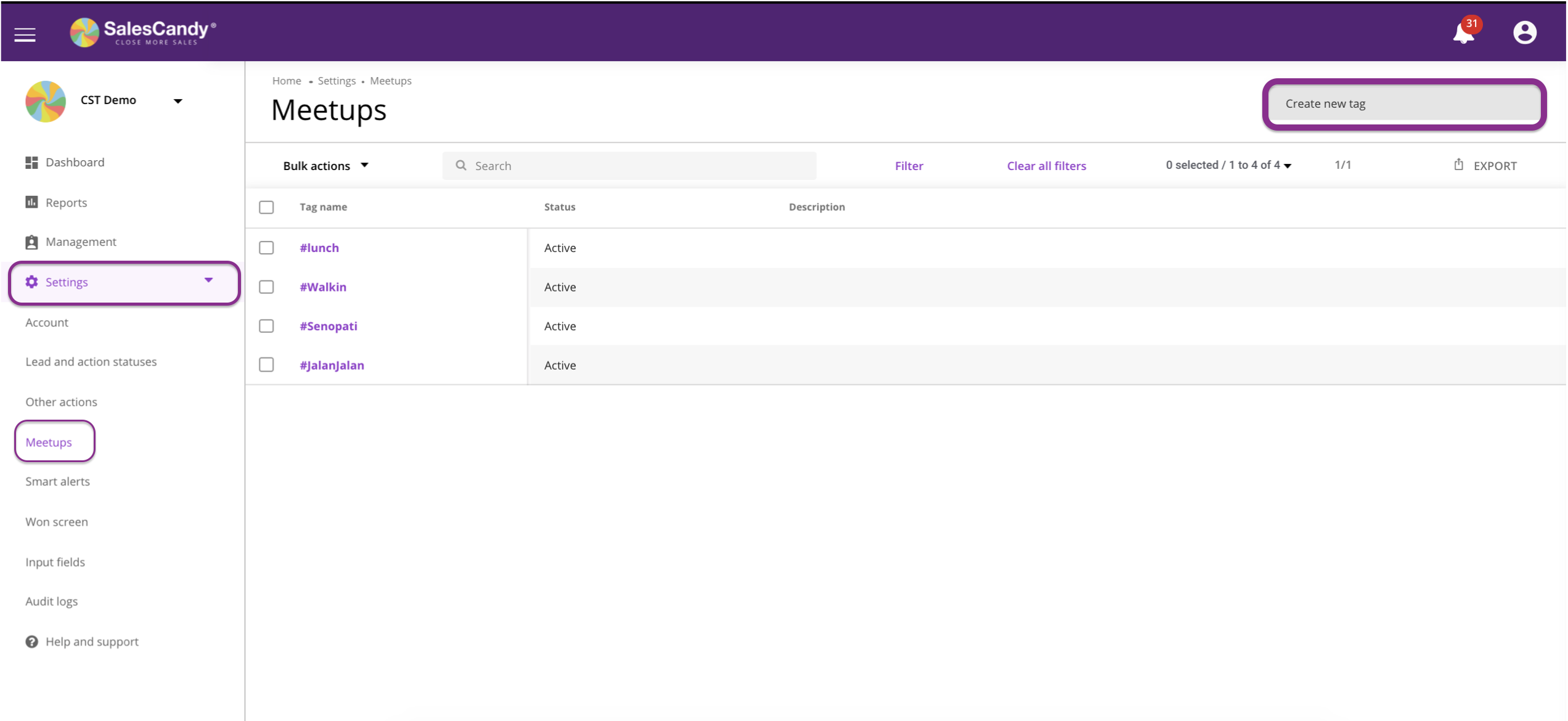 ► Fill in the relevant description;
❂ Tag name: The respective meetup tag name.
❂ Description (optional): The information related to the tag.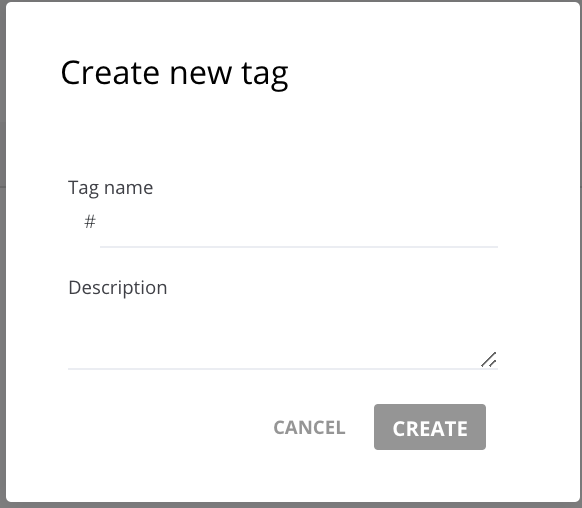 ► You can choose to activate, deactivate or delete the meetup tag.