Smart alerts are notifications sent to either salesperson or manager when the alerts triggered.
How to customise the smart alerts?
1. Go to the manager portal, click on settings and choose smart alerts options.
2. Then click on edit.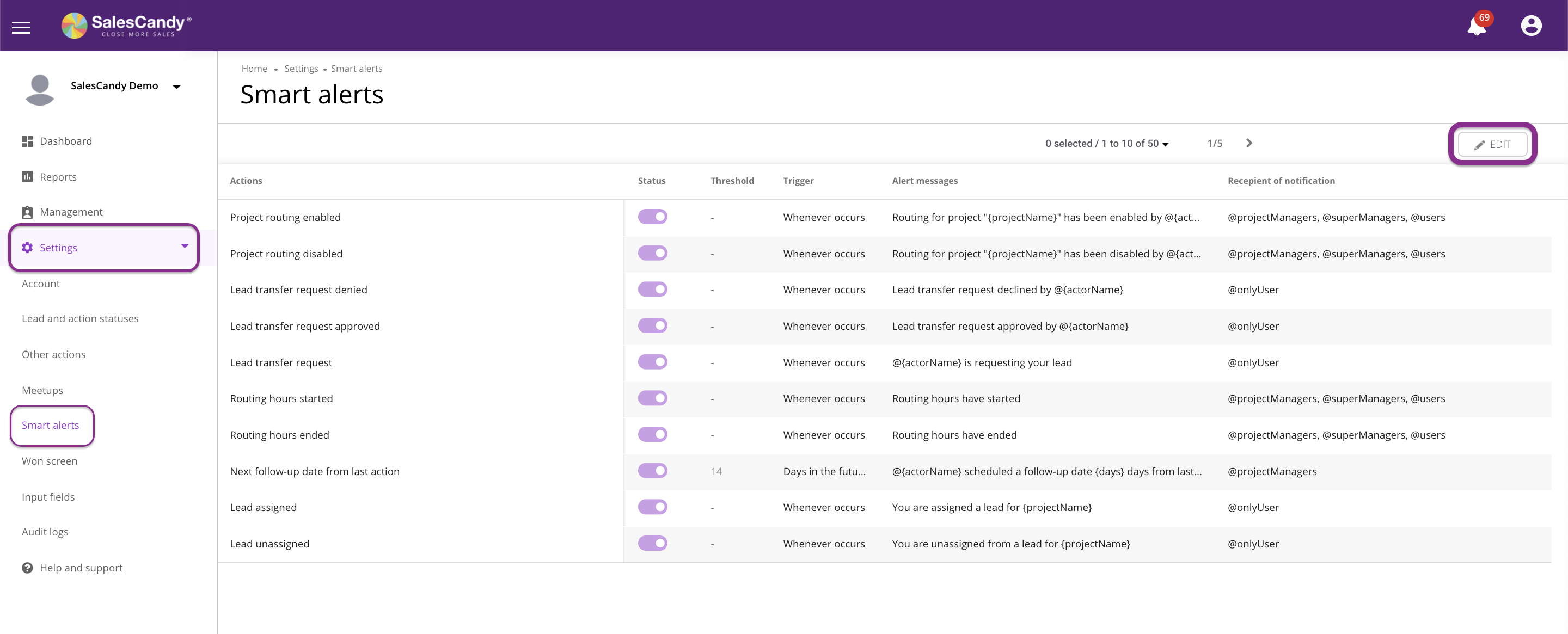 3. You can only customise 2 columns in the smart alert screen.
❂ Status: Choose whether to enable or disable the smart alert
❂ Threshold: The duration set to trigger the smart alerts.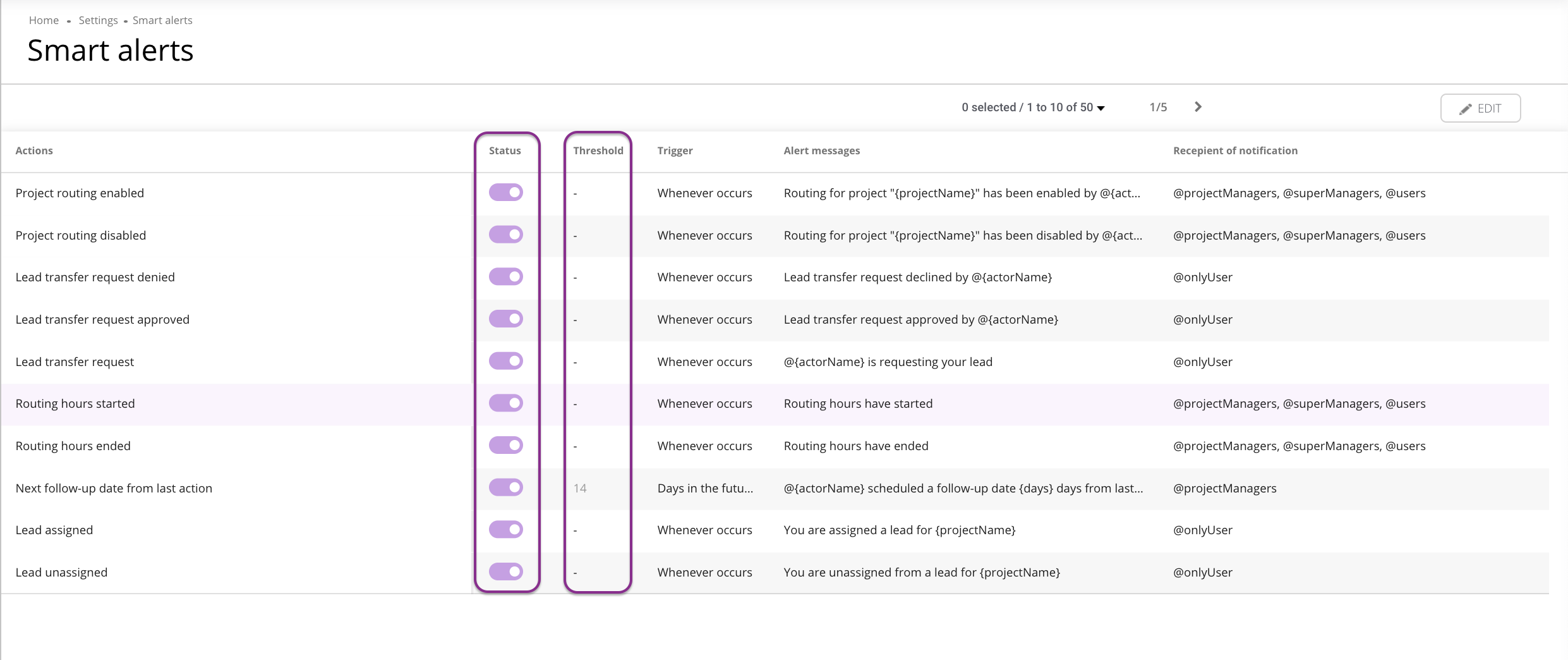 What does each column mean in smart alert page?
1. Action: The specific listed action is taken either in the mobile app or manager portal by salesperson or manager.
2. Trigger: To prompt the notification once the action is taken.
3. Alert messages: The description of the alert message that the recipient will receive.
4. Recipient of notifications: The PIC who will be receiving the message, it will be either salesperson, manager or super manager.