Receiving new incoming lead
You'll need to be available in order to receive new incoming lead.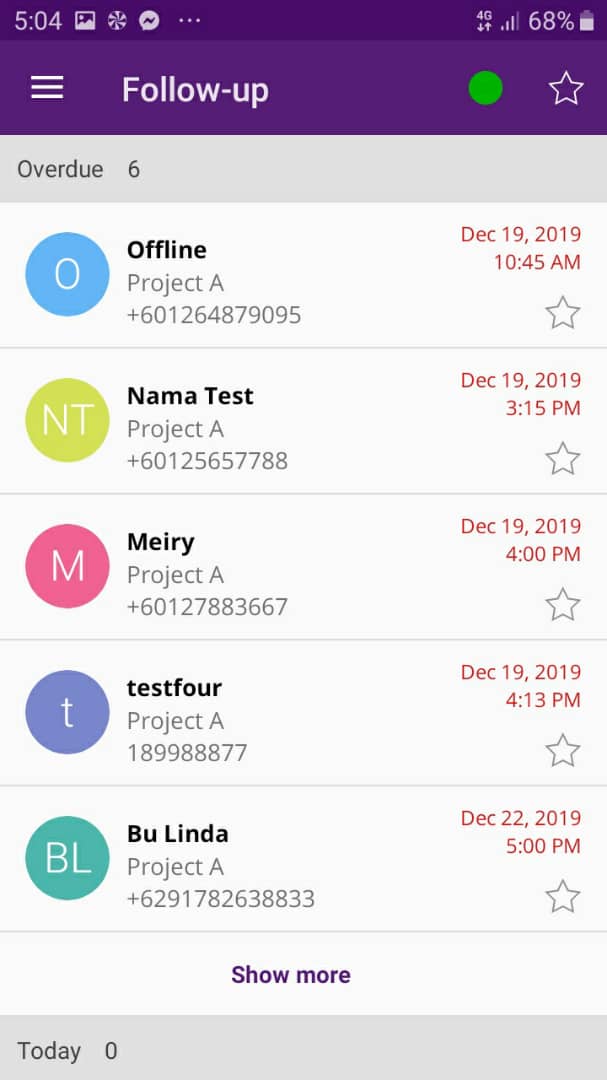 When an Incoming lead successfully routed to you, you'll be seeing the screen below and your status will be automatically changed to available-engaged.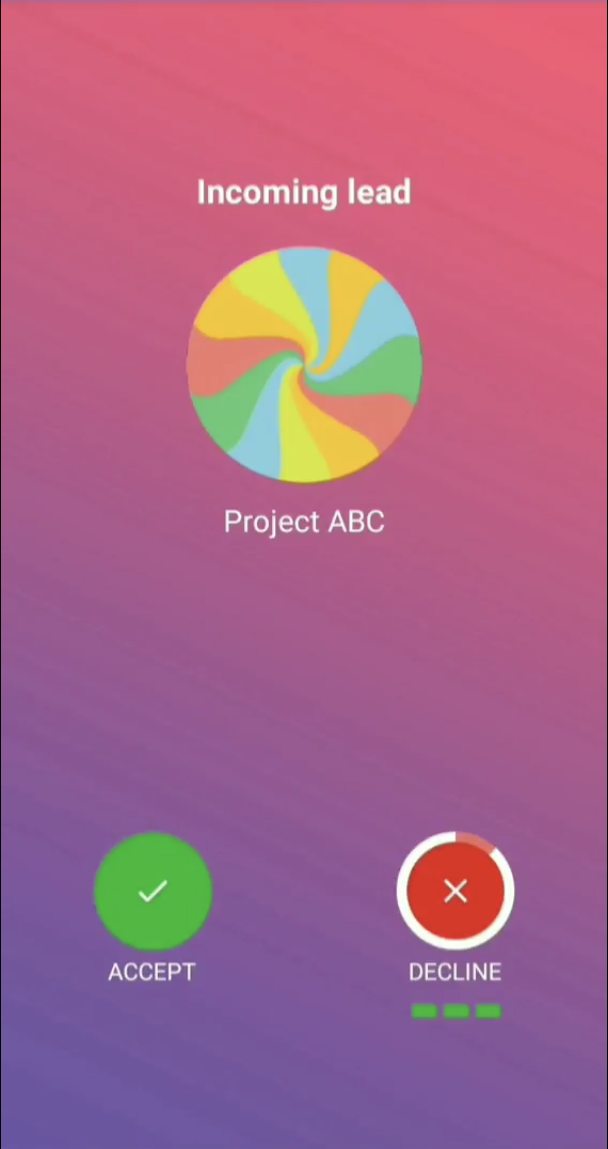 What are those details appears on incoming lead screen?
✸ Project name
The information of the project that the lead has submitted enquiry.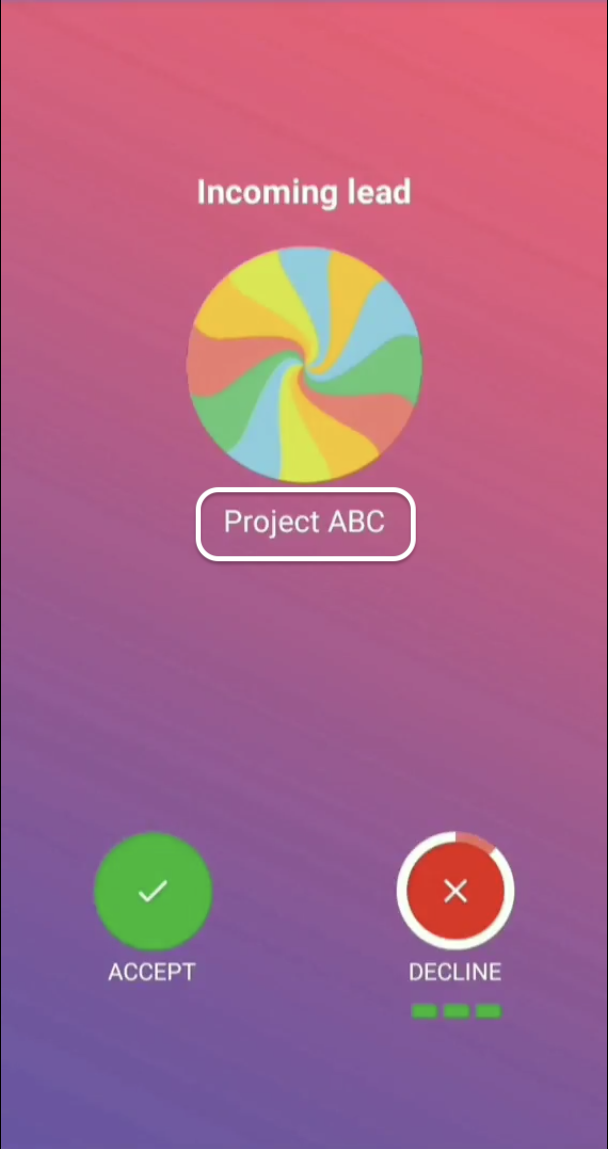 ✸ Accept
Click accept to attend the new incoming lead.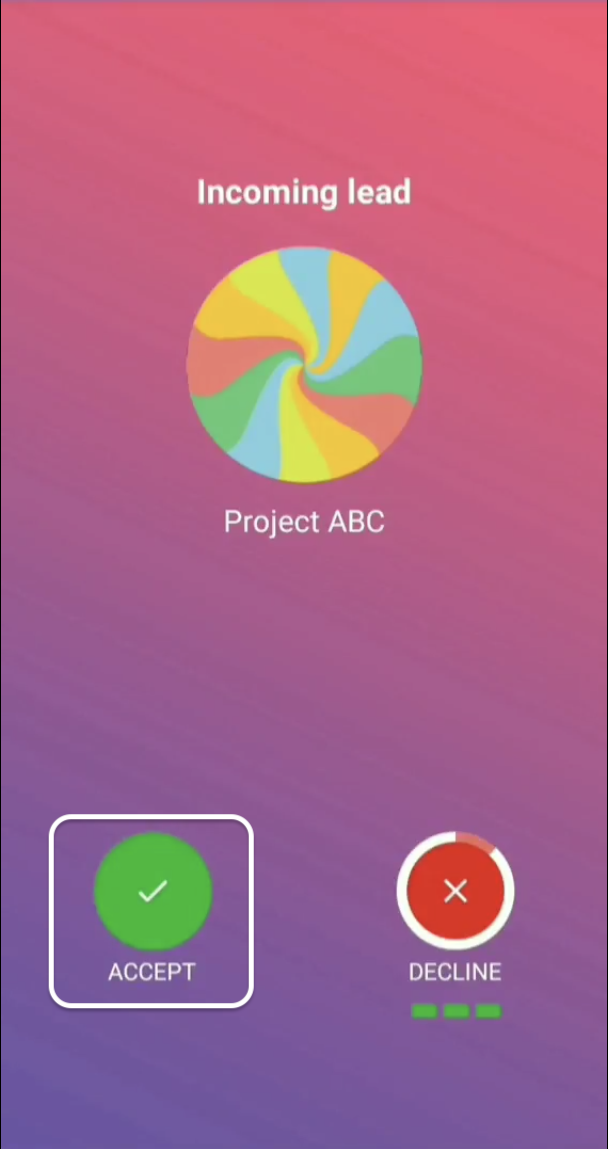 ✸ Decline
Click decline if you're busy and unable to attend to the lead. The lead will be routed to the next available salesperson.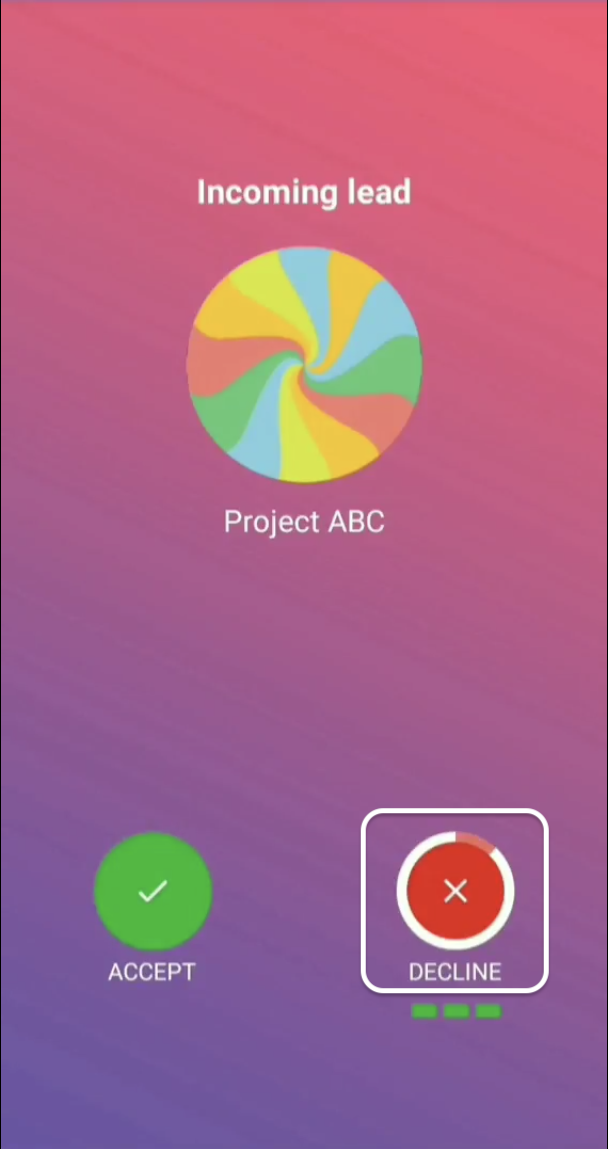 ✸Three lifelines
▪ You will be given 3 opportunities to accept the new incoming lead. The lifelines indicates the 3 opportunities.
▪ If you do not 'accept' or 'decline' the lead within 25 seconds for 3 times consecutively, the lead will fall under timeout and your app status will automatically turn to away. The lead will be routed to the next available salesperson