Sub-menu
❋ You can swipe the screen to the right to find the sub-menu screen.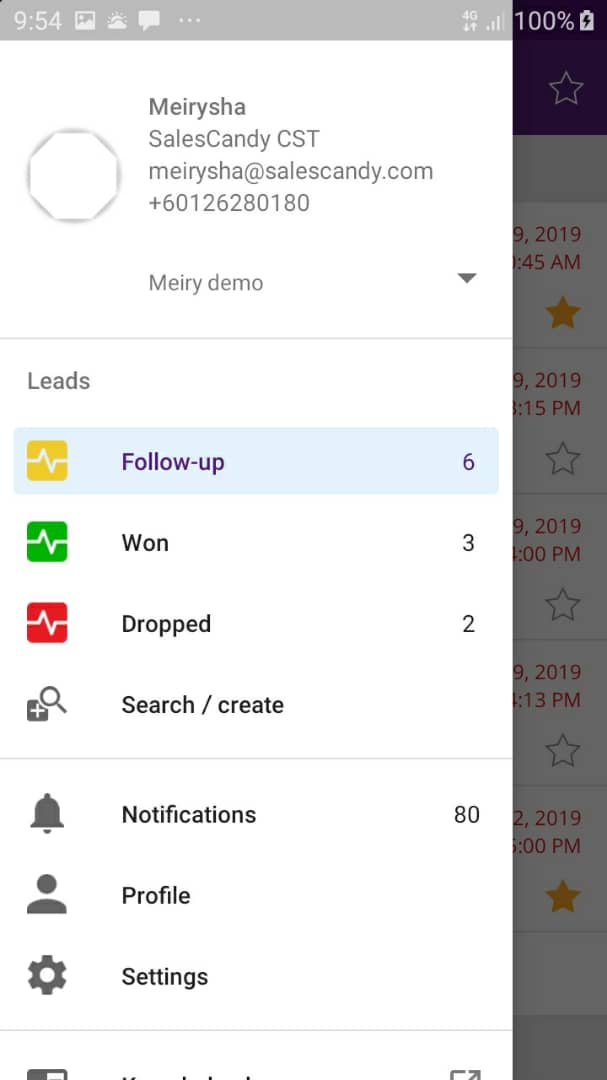 Swipe right
❋ If you swipe right on a lead name, you will be viewing the calendar icon which allows you to update the follow-up date for the respective lead.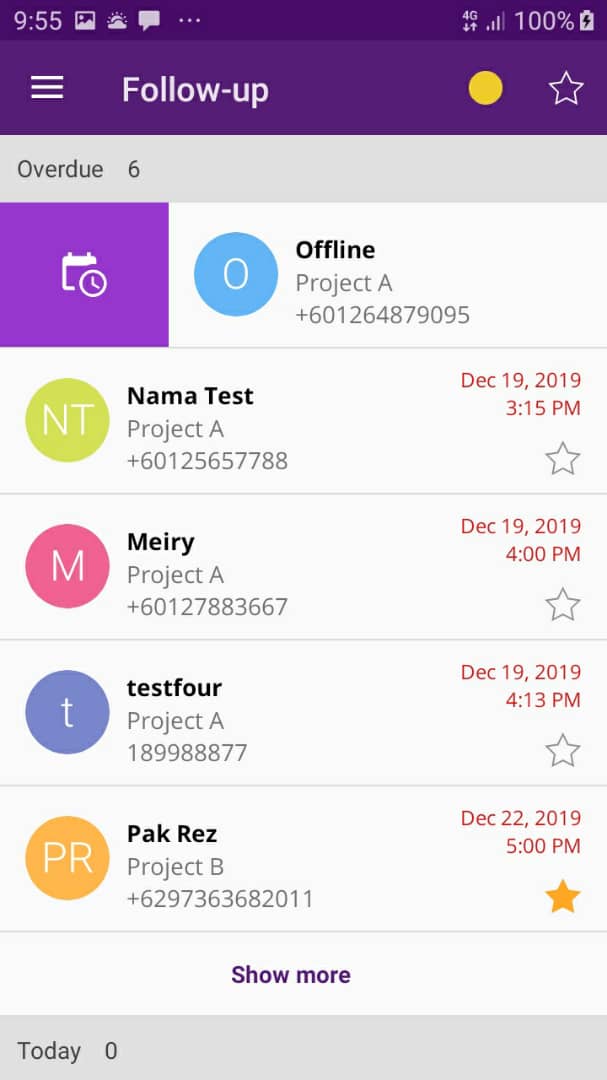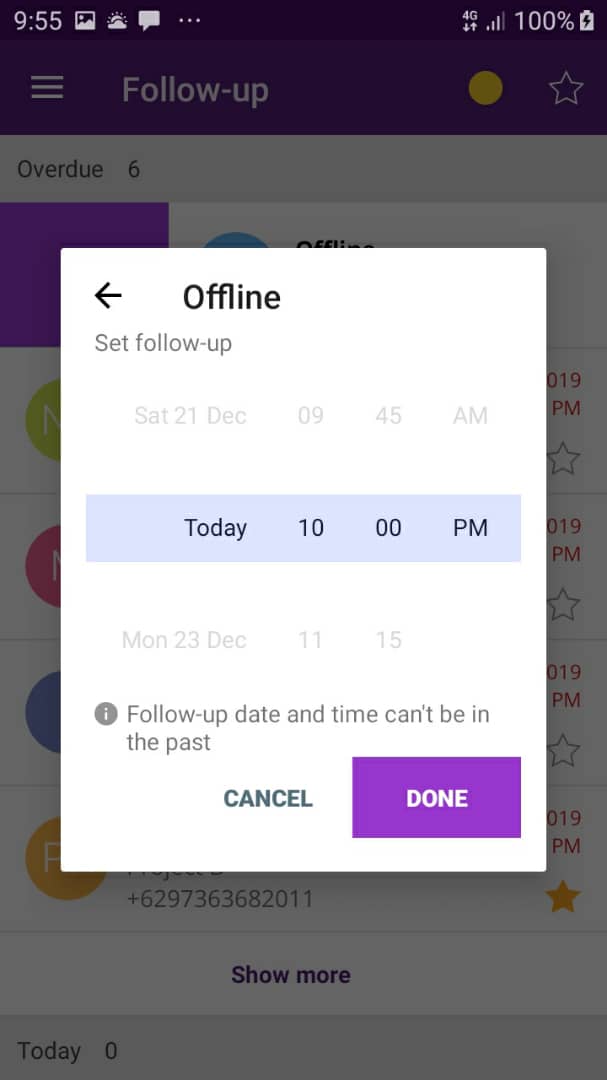 Swipe left
❋ You can also swipe the lead name to the left to open the action button shortcuts where you can call/ message or update the lead under meetup tag.