4.9 Editing Lead Details.

The salesperson can edit existing lead details from mobile app and Managers can edit through mobile app and Manager Portal.

Only name, email and phone number details can be edited.

Follow the steps to edit lead details from mobile app screen :

1. Select a lead, then click on the top-right icon button, and select edit details.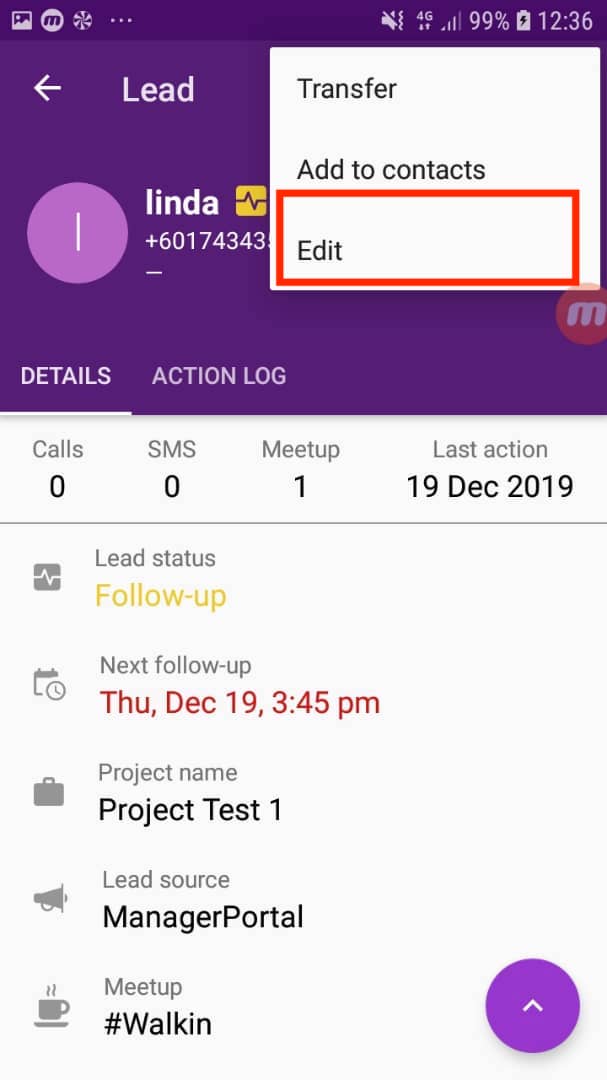 2. Then, edit the lead details.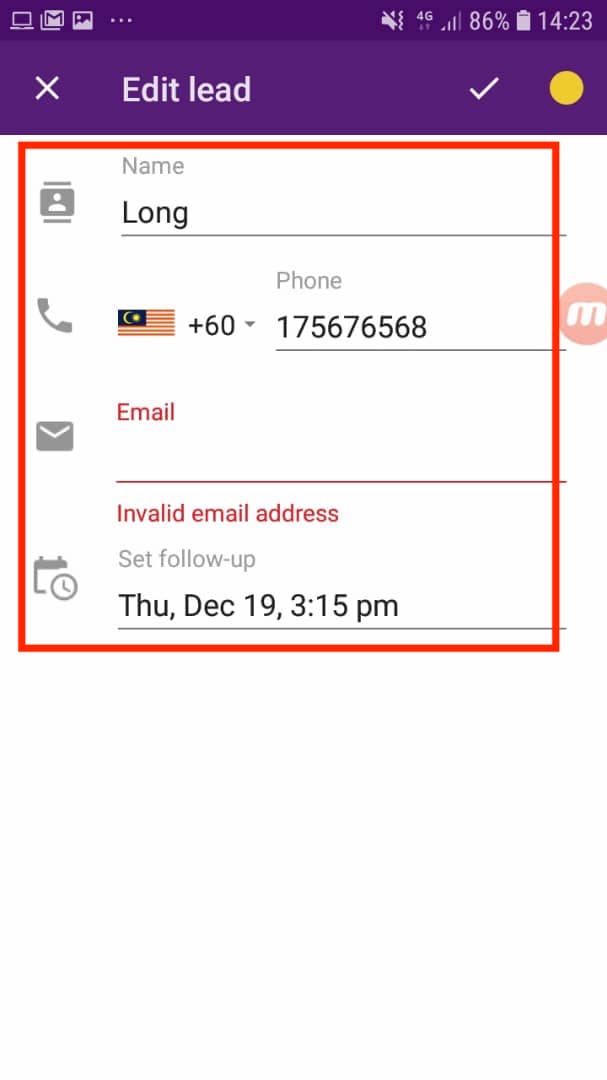 3. Click the '✓' icon on the top and update to save the changes.