Once you have accepted a new incoming lead or working on an existing lead, you will need to;

◉ Click the top-bottom action button to take an action to the accepted lead.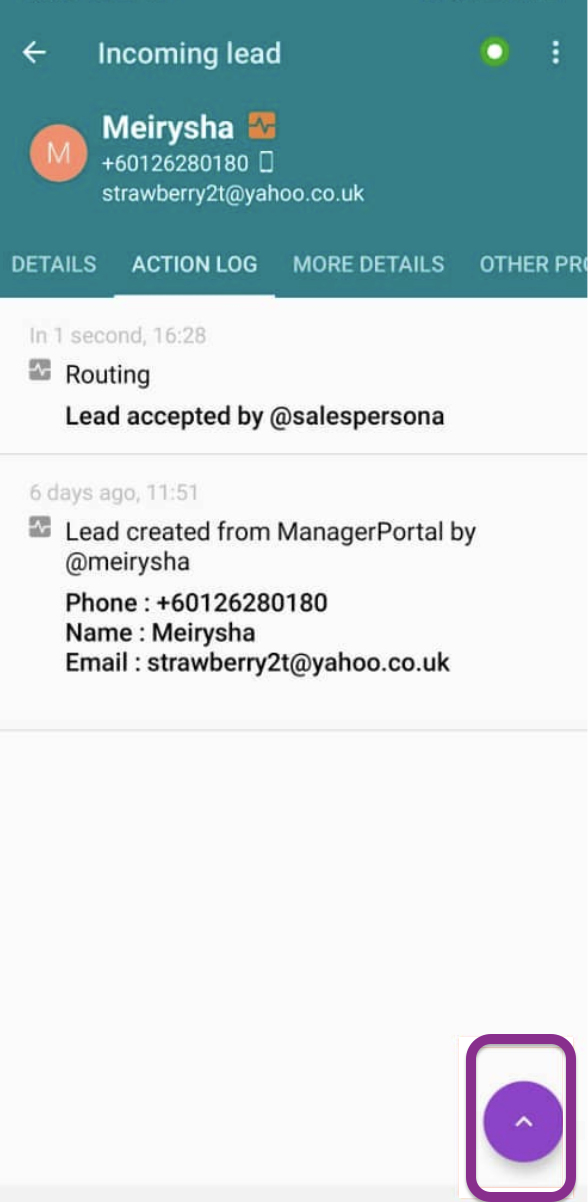 Types of action
⌑ There are 4 types of actions that you can use in the app;
a) Call - Contacting the lead using your default phone dialer.
b) SMS - Sending messages to the lead using your default phone messaging.
c) Meetup - Tag that is used when there is face to face meeting took place either in an event, roadshow or sales gallery.
d) Other action - Any action made by the salesperson other than call or SMS outside the app such as WhatsApp, Line, Viber, email and etc.
The recommended action after accepting a lead is to call the lead.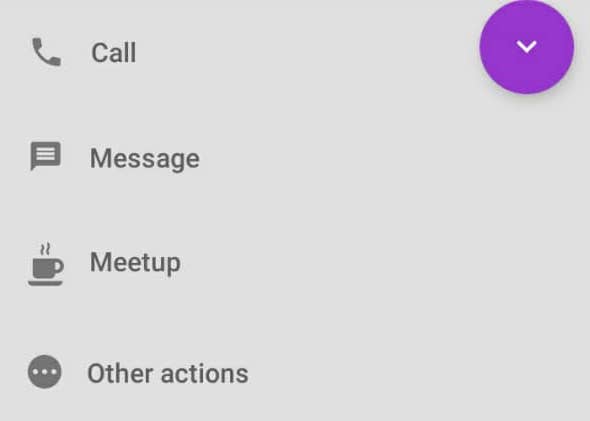 Updating lead status
◉ Once you've contacted the lead, the lead action status screen will pop up and you will need to choose status according to the result of the conversation you had with the lead.



Note
◉ After selecting the lead status, the note screen will pop for you to input any extra information about the lead. This is optional.


Setting follow-up
◉ You will need to choose the next date and time for you to follow-up with the lead.
◉ Your app status will change to available after you've clicked on done.



Action counter
◉ After updating the lead, you will be directed to the lead detail screen and you can view the action counter bar which displays on the number of actions and the last action duration taken for the lead.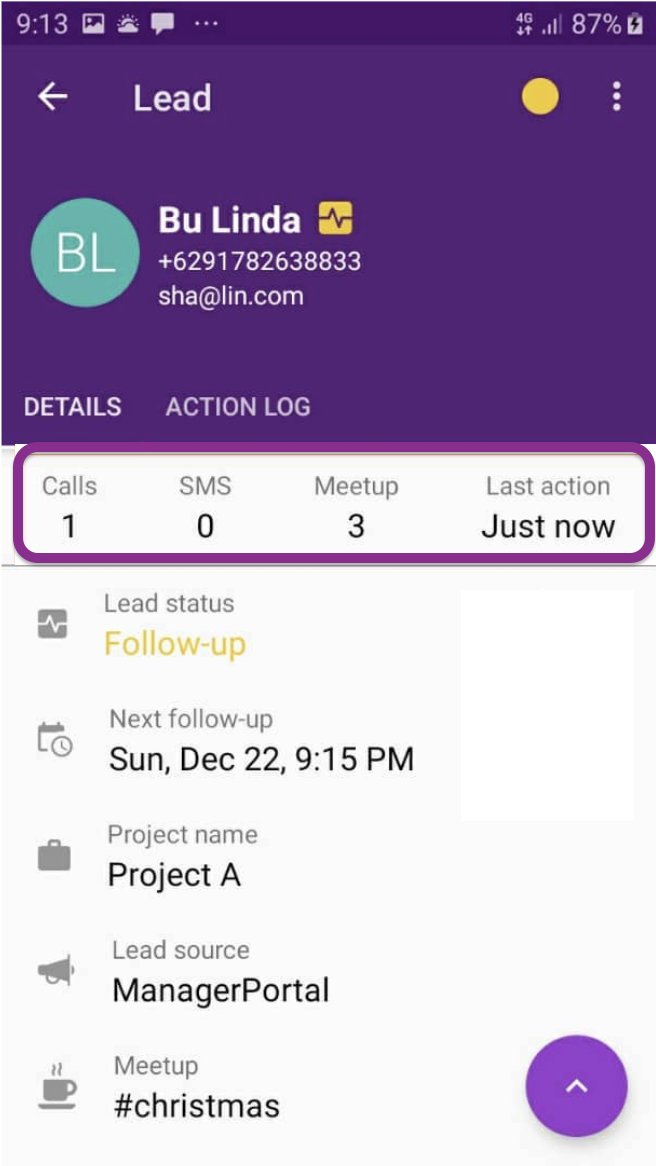 -