CandyNumber is a virtual number that you can use on your physical ads.

It routes the number of the caller to your team to make sure that the lead is attended to within minutes of calling in which enables you to consolidate all your online and offline leads on one single platform.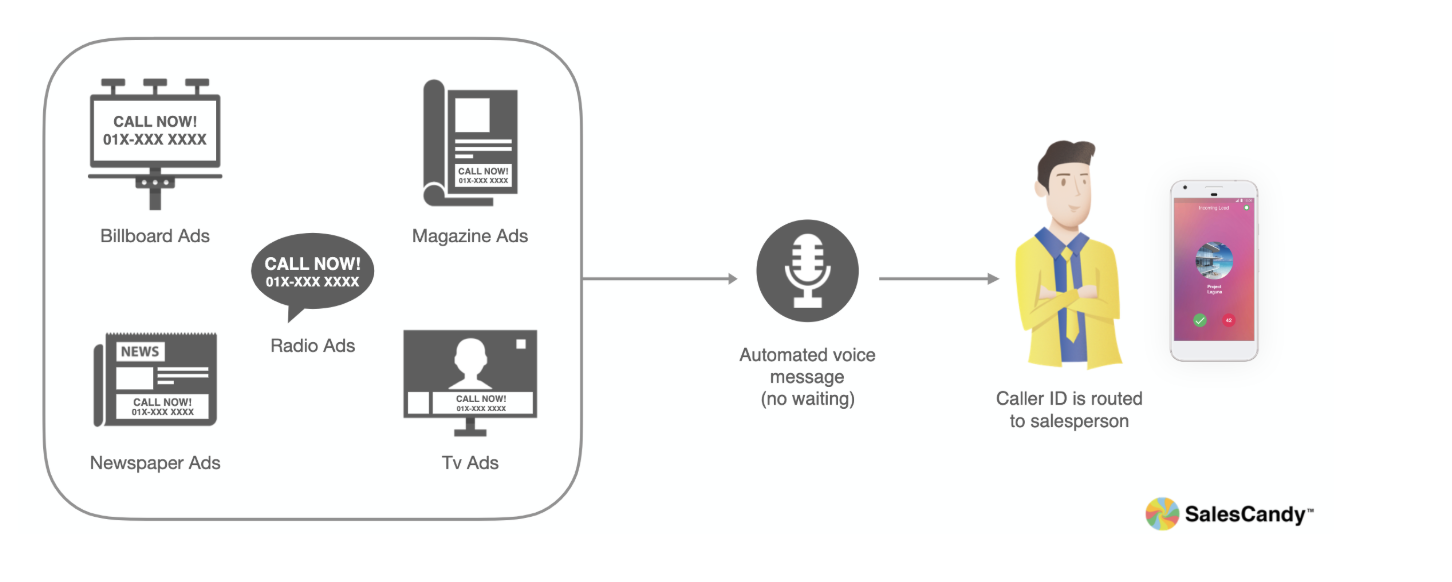 1. At the Manager Portal go to 'Lead Source'  under the setting
2. Click at the + at the top right hand side of the page and choose 'Candy Number'.
Add Lead source name

Lead score

Select project

Delay in routing(seconds)

Select CandyNumber

Choose message type

Upload or text voice message

Once you have done make a test call

Activate lead source


• Can only be used on licensed printed materials, e.g. streets banners, bunting, magazine ads
• Each CandyNumber is tied to one project only
• CandyNumbers are chosen randomly by SalesCandy
• Options to type an automated response message to be read or upload an audio file in MP3 / WAV format
• Automated response messages can be customized.

Example of messages:
i. Hello, thanks for calling [project name/company name]. Please expect a call from us shortly. Have a nice day. Goodbye.
ii. Thank you for calling [project name/company name]. This is an automated call forwarding system. We will be returning your call shortly. Have a nice day. Bye