- When you have 'Accepted' a lead , you will be able to view the lead details that is called 'onboarding screen'
- Your app status will automatically changed to 'Available Engaged' on the Onboarding Screen when you accepted a lead. No new leads will be routed to you until the accepted lead has been done action and the next follow-up date is scheduled and the app status will turn back to available.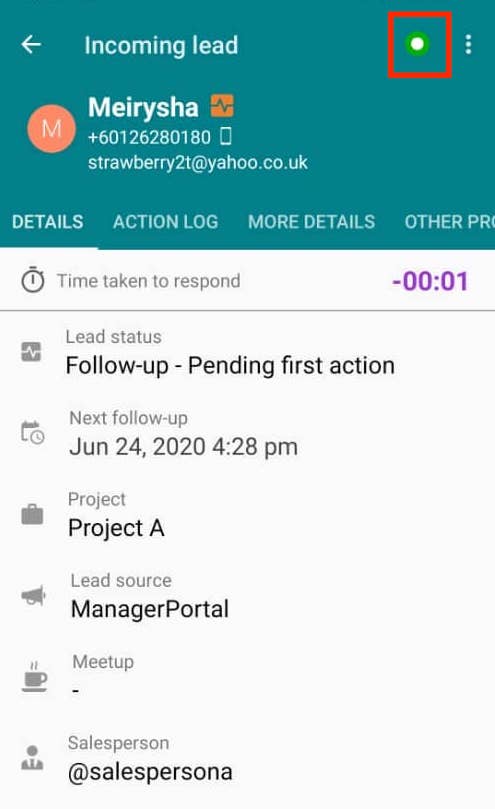 - The first action count down also will start the moment you accepted a lead. This will keep you to track how long does it takes for you to make the first touch base with the lead. Please keep this first action time below 5 minutes to show that you are committed to the lead.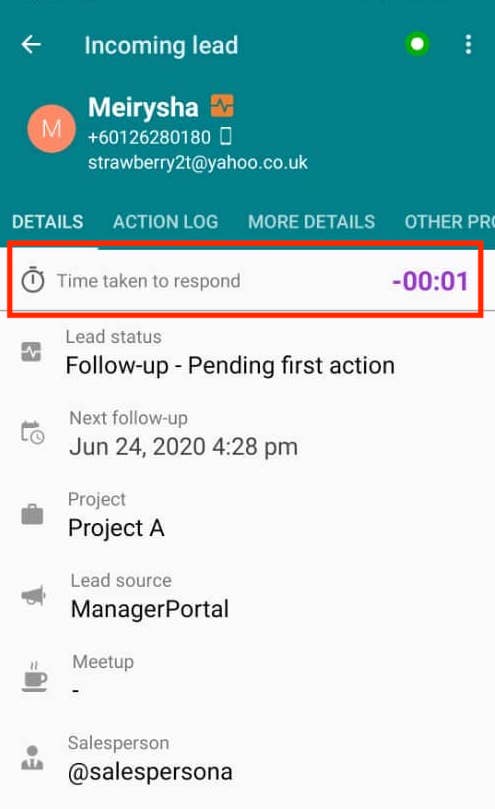 - You can find all the details of the lead from the lead details to get the information and history of the lead before contacting them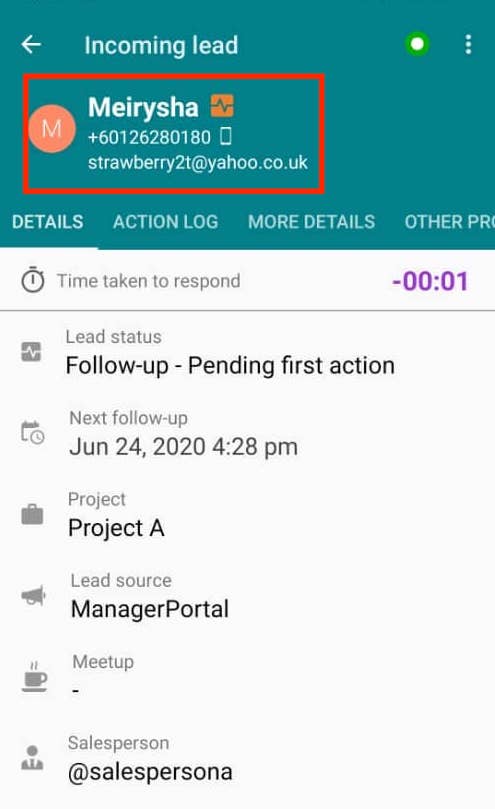 - You can also click the 'Action Log' tab to check the chronology of the lead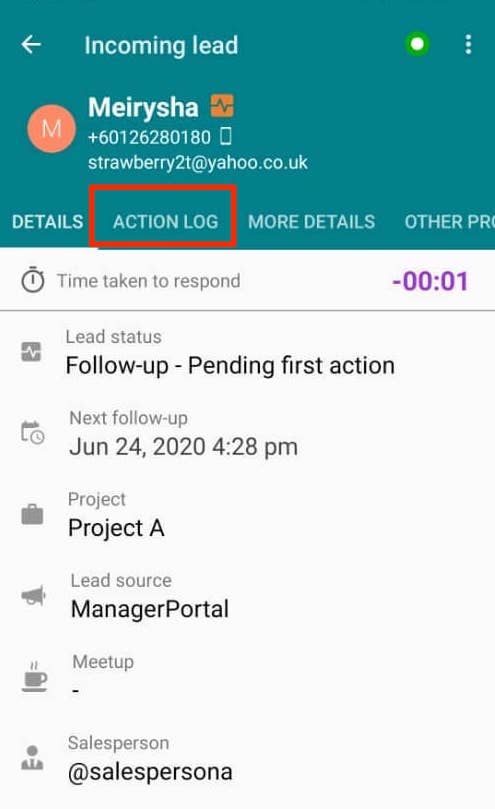 -There is also 'More Details' tab if the lead source of the lead have additional details captured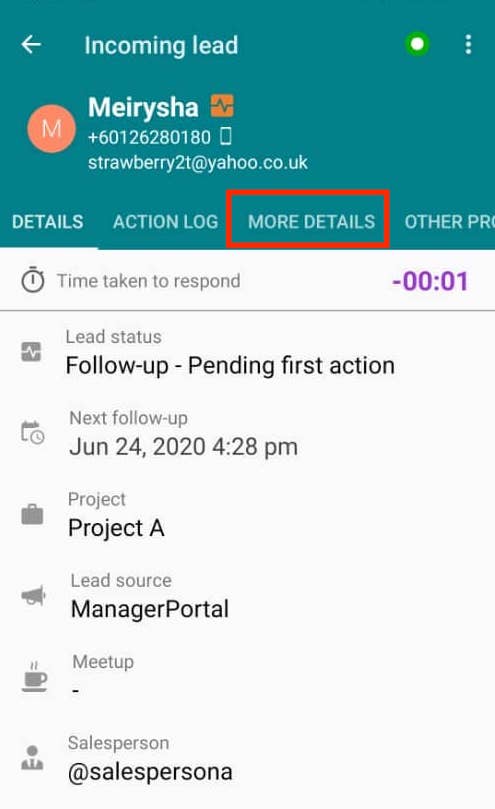 -If the leads exist under another project on your account it will show on the 'other project' tab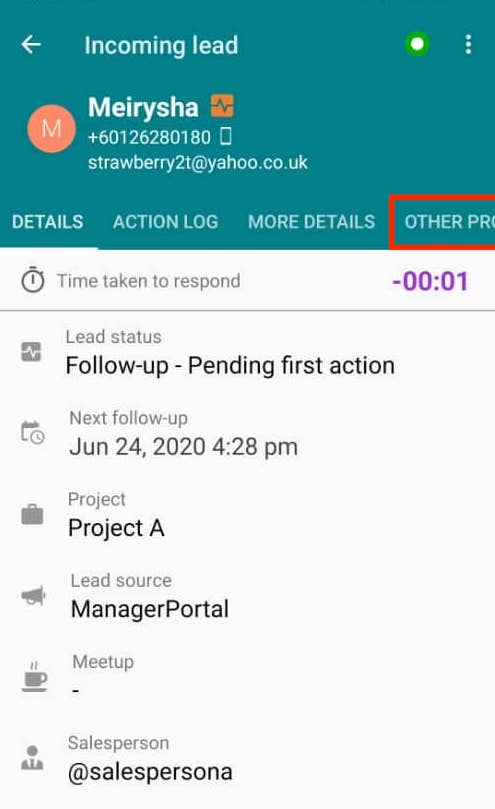 - Once you are prepared to contact the lead, click the purple 'Action Button' to choose your action




- There are 4 type of action that you can do
a) Call
b) SMS
c) Meet-up Tag
d) Other Action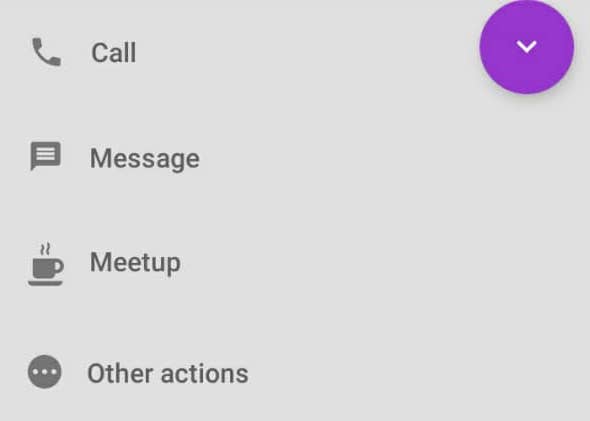 - Once the action is done , you will need to choose a 'Lead Action Status' according to the result of the conversation you have with the lead.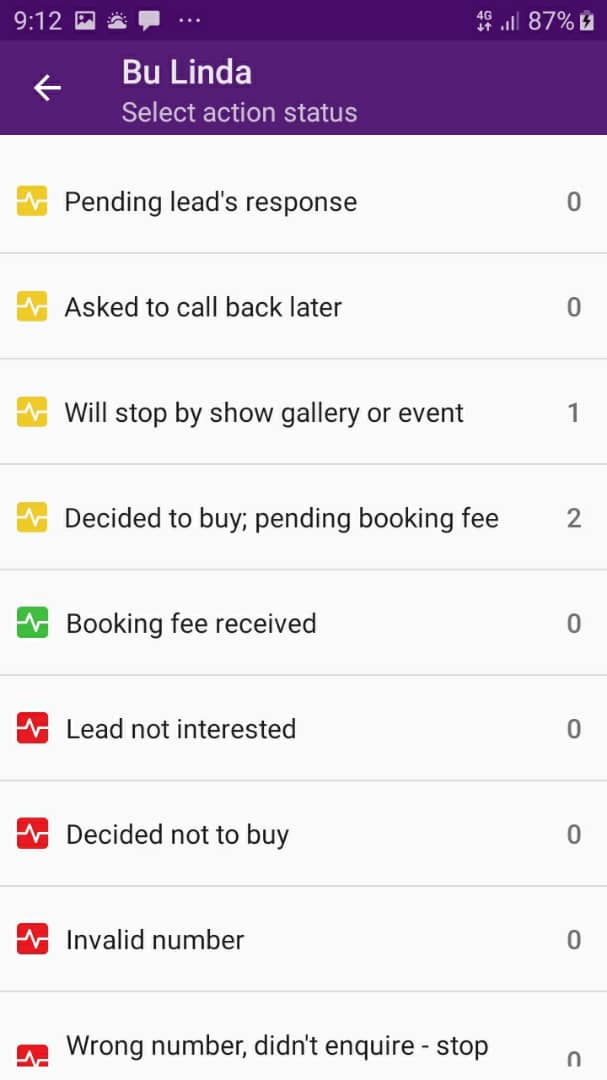 - After choosing a lead Action Status an optional note pop up will appear for you to add in extra important information, proceed to click 'Set Follow-up'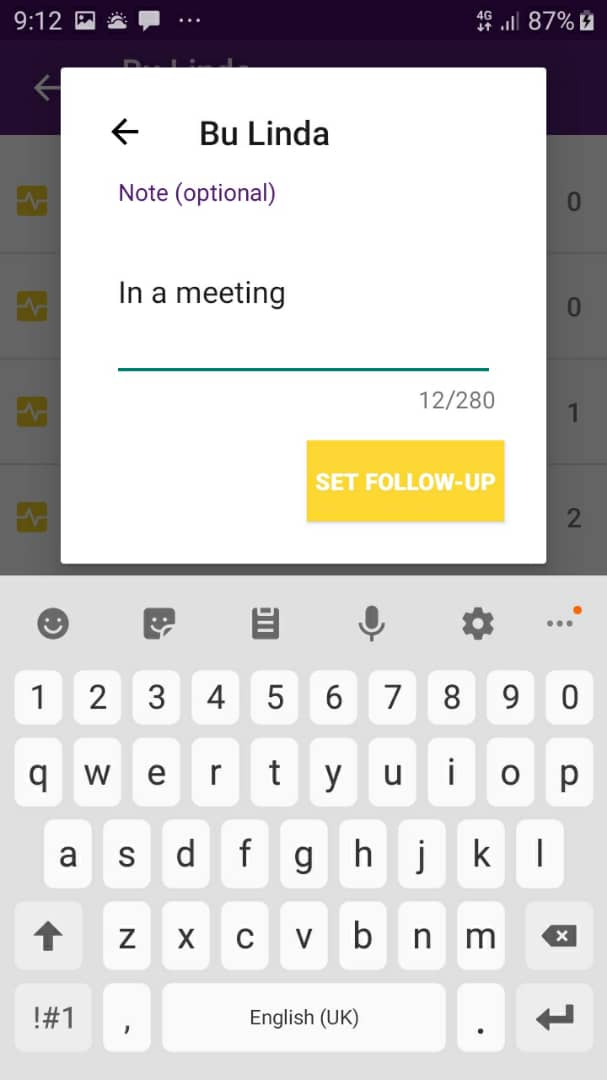 - The Follow up date pop up screen will appear. You will need to choose the date and time for you to contact the lead again. Proceed to click 'Done'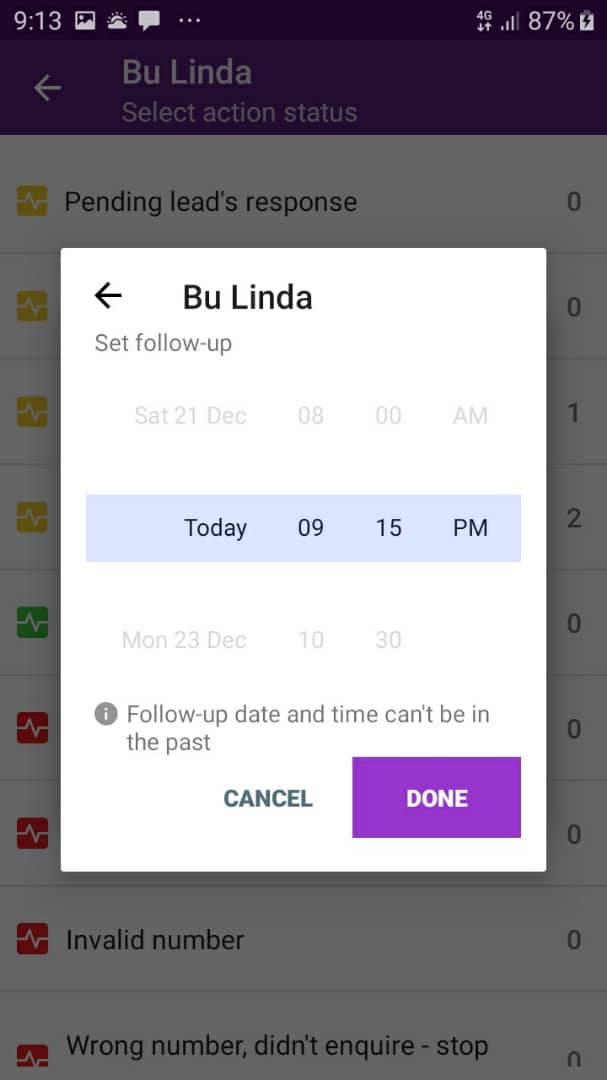 - You will be directed to the lead details and you app status will not be engaged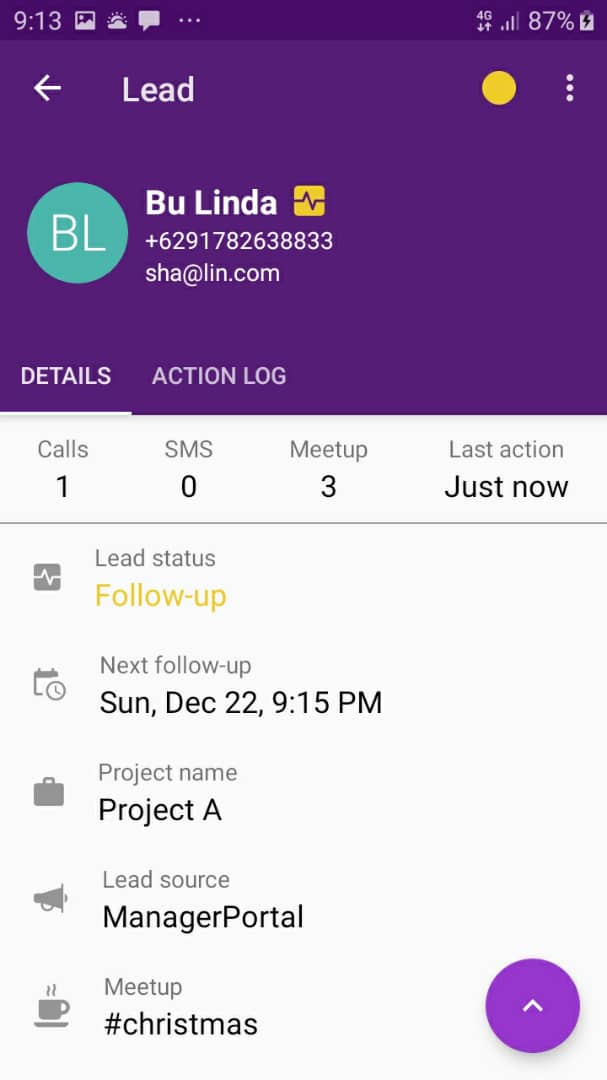 - On the lead details, you can check the 'Action counter' to check on how many actions have you done and the last action time you have made contact with the lead