For new incoming lead that has been accepted but has not been done any action the 'first action count down' will appear on the lead details screen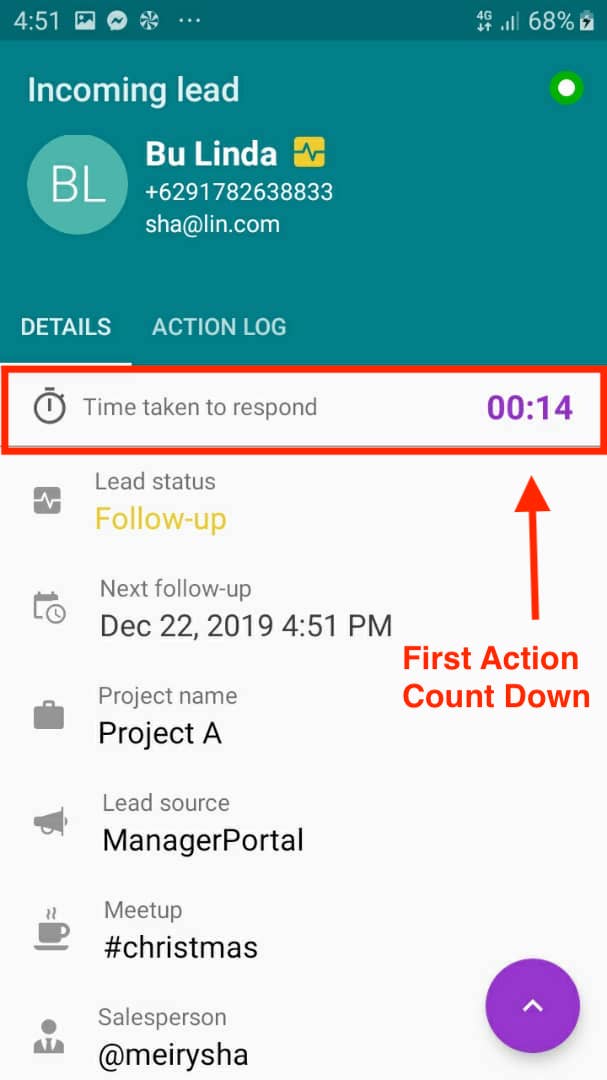 You will not be able to go out from the lead screen until you update your actions on the lead


The first action count down also will start the moment you accepted a lead. This will keep you to track how long does it takes for you to make the first touch base with the lead. Please keep this first action time below 5 minutes to show that you are committed to the lead.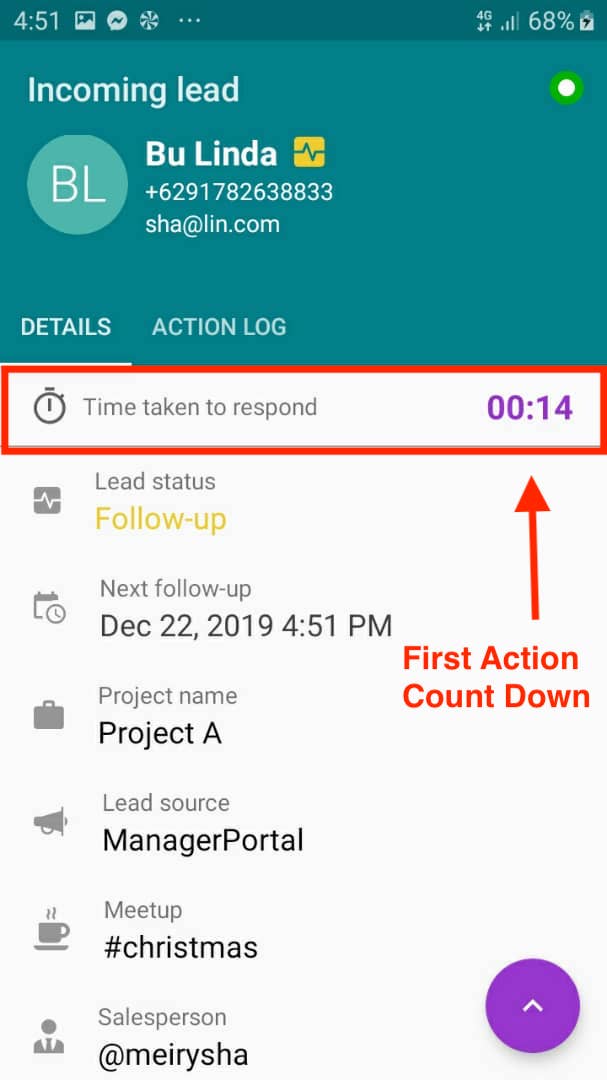 You can find all the details of the lead from the lead details to get the information and history of the lead before contacting them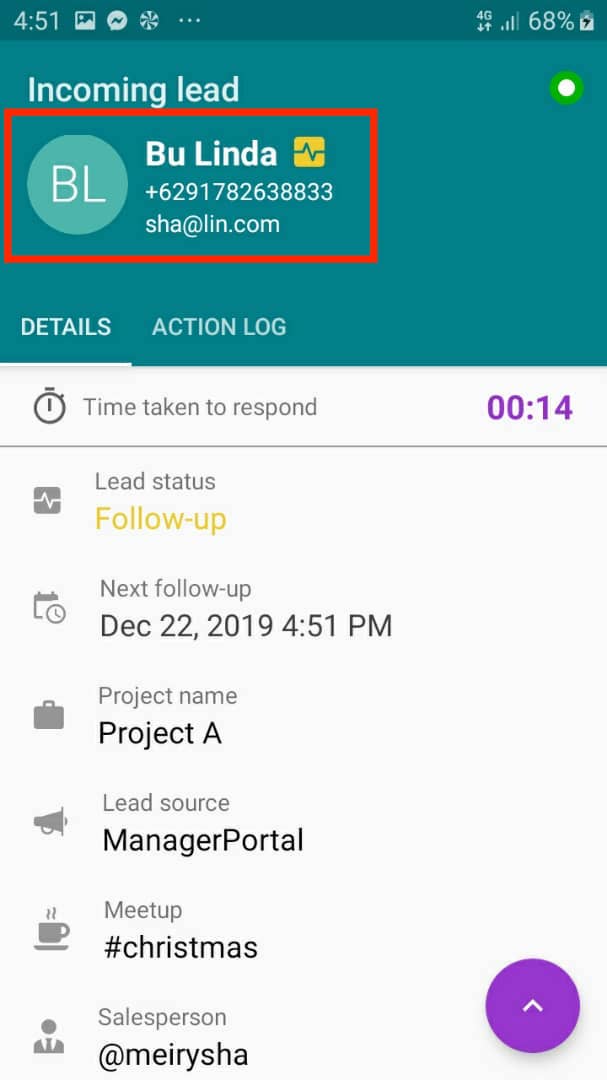 You can also click the 'Action Log' tab to check the chronology of the lead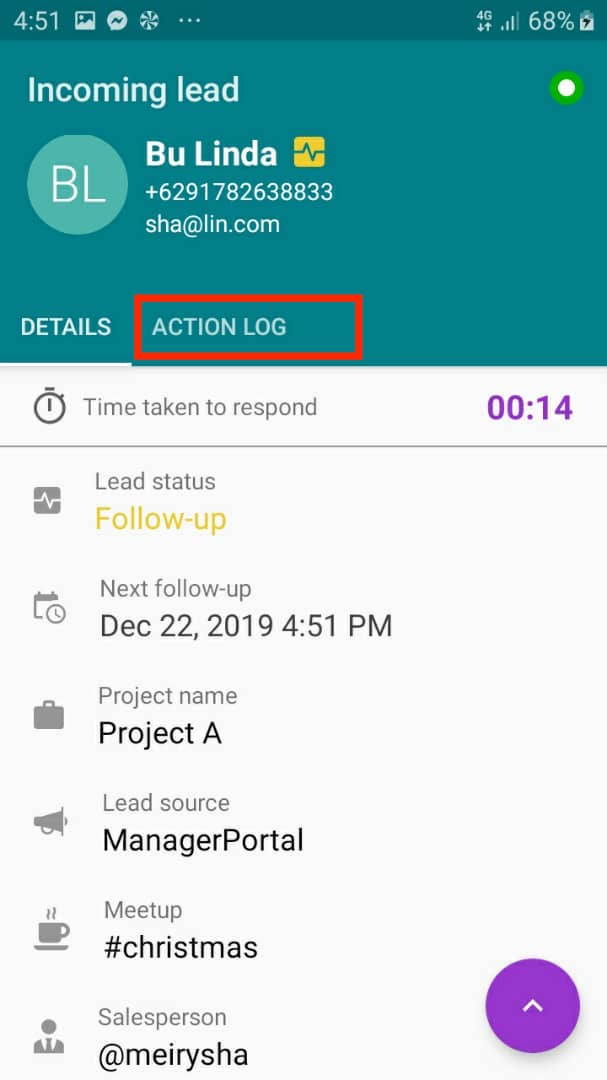 Once you are prepared to contact the lead, click the purple 'Action Button' to choose your action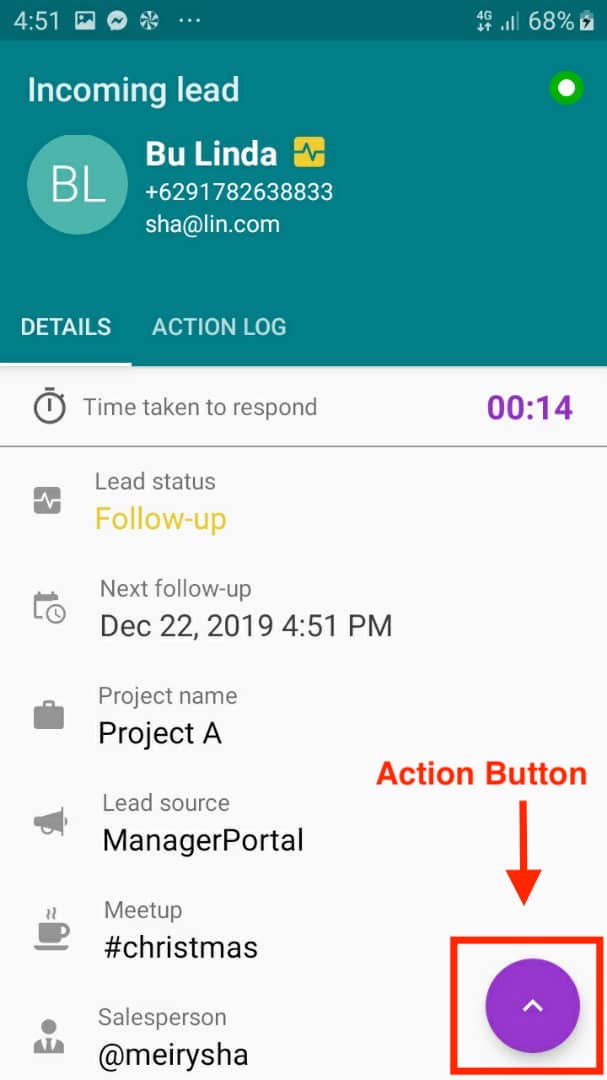 There are 4 type of action that you can do
a) Call
b) SMS
c) Meet-up Tag
d) Other Action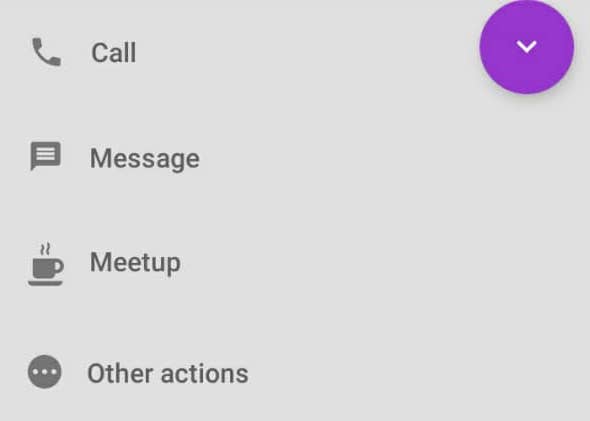 Once the action is done, you will need to choose a 'Lead Action Status' according to the result of the conversation you have with the lead.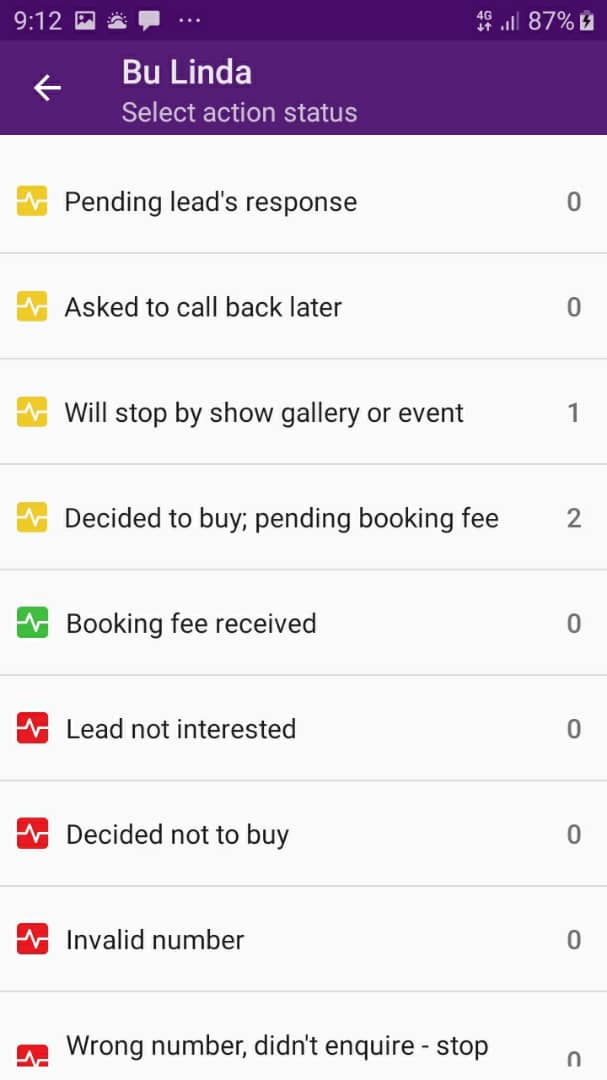 After choosing a lead Action Status an optional note pop up will appear for you to add in extra important information, proceed to click 'Set Follow-up'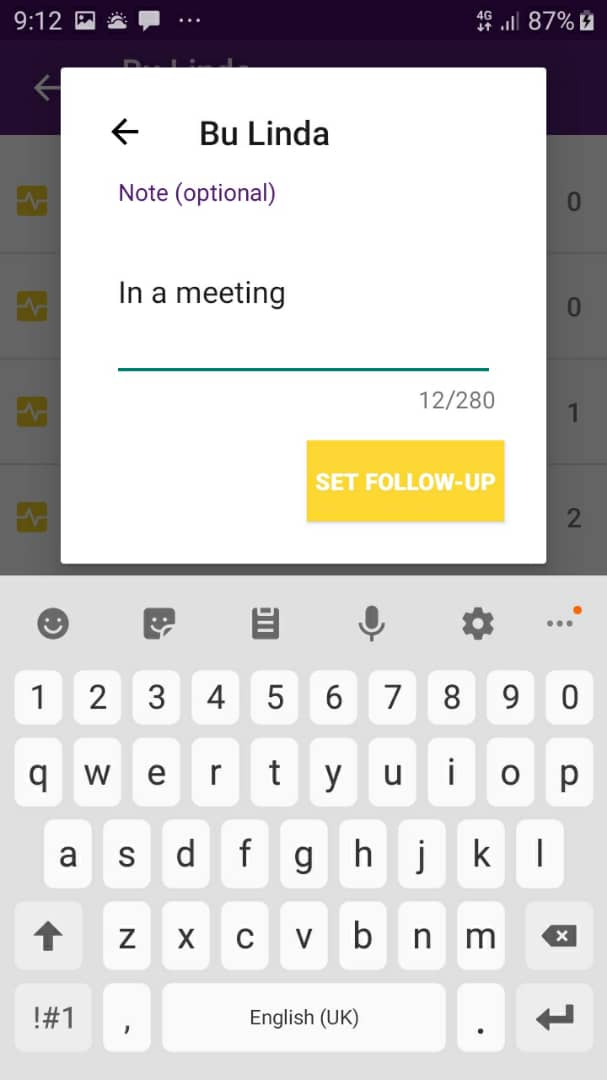 The Follow up date pop up screen will appear. You will need to choose the date and time for you to contact the lead again. Proceed to click 'Done'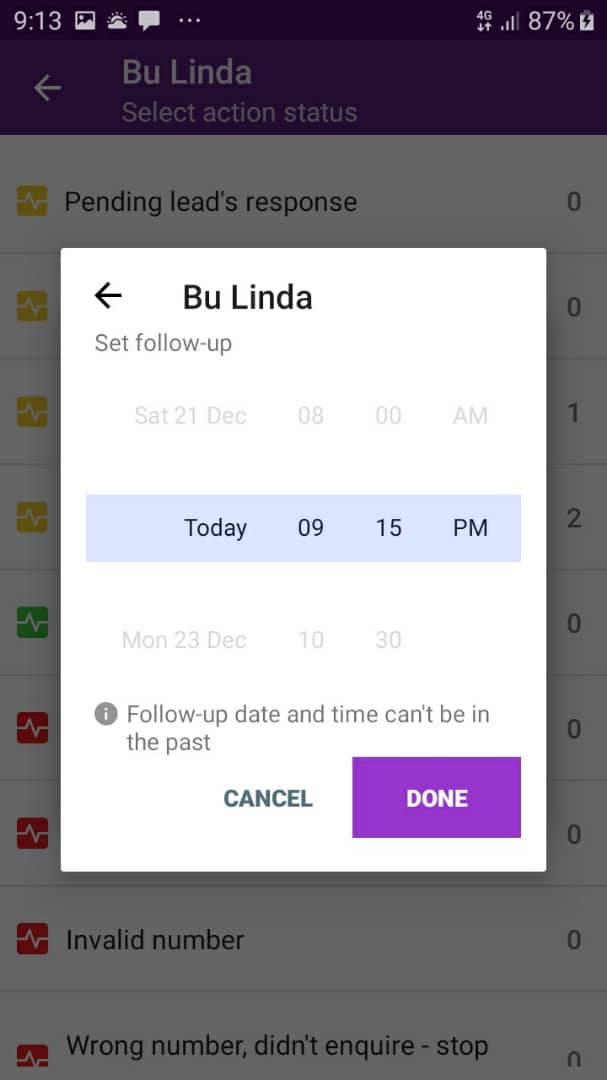 You will be directed to the lead details and you app status will not be engaged