4.4.1 Create

Go to SalesCandy manager Portal and click 'Management' choose 'Salesperson'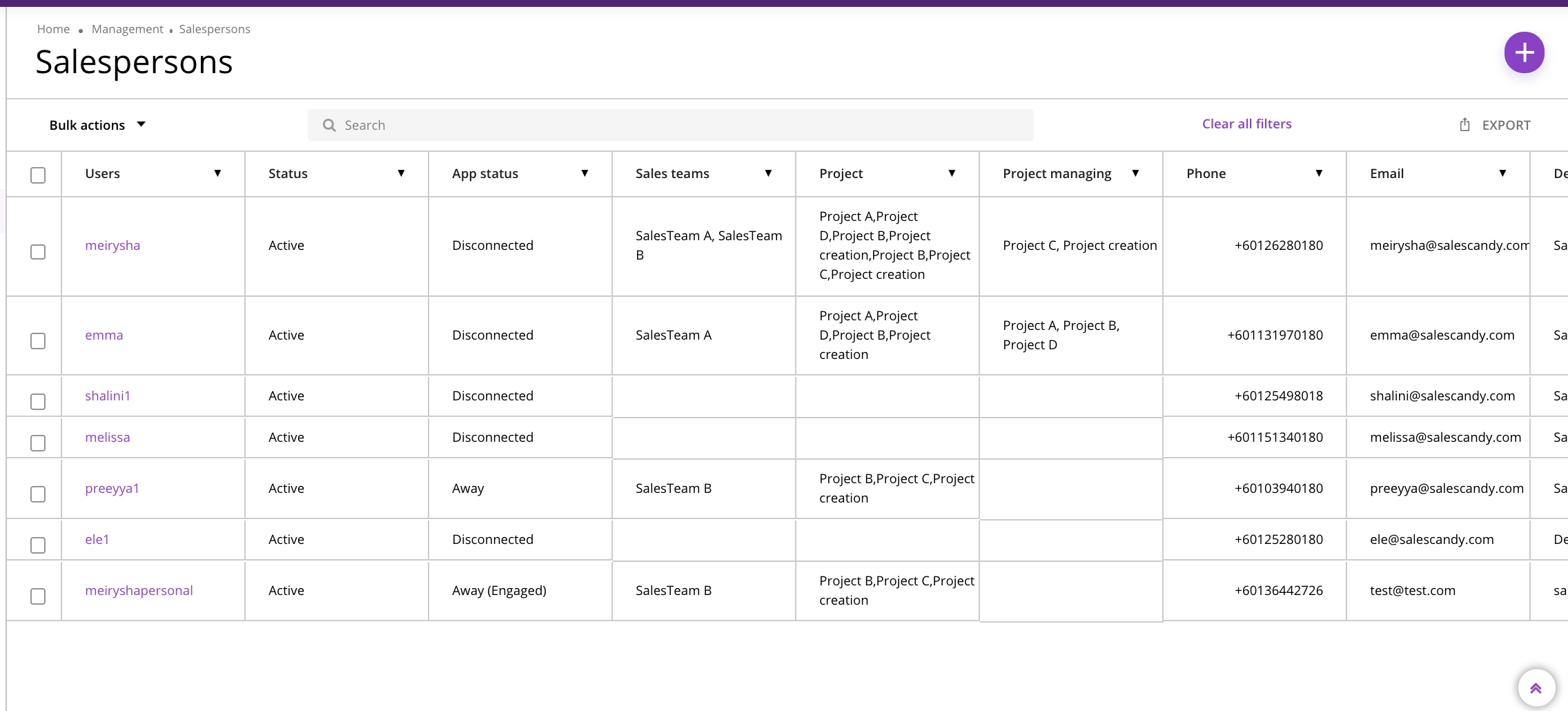 On the Salesperson screen, click the add button at the top right of the screen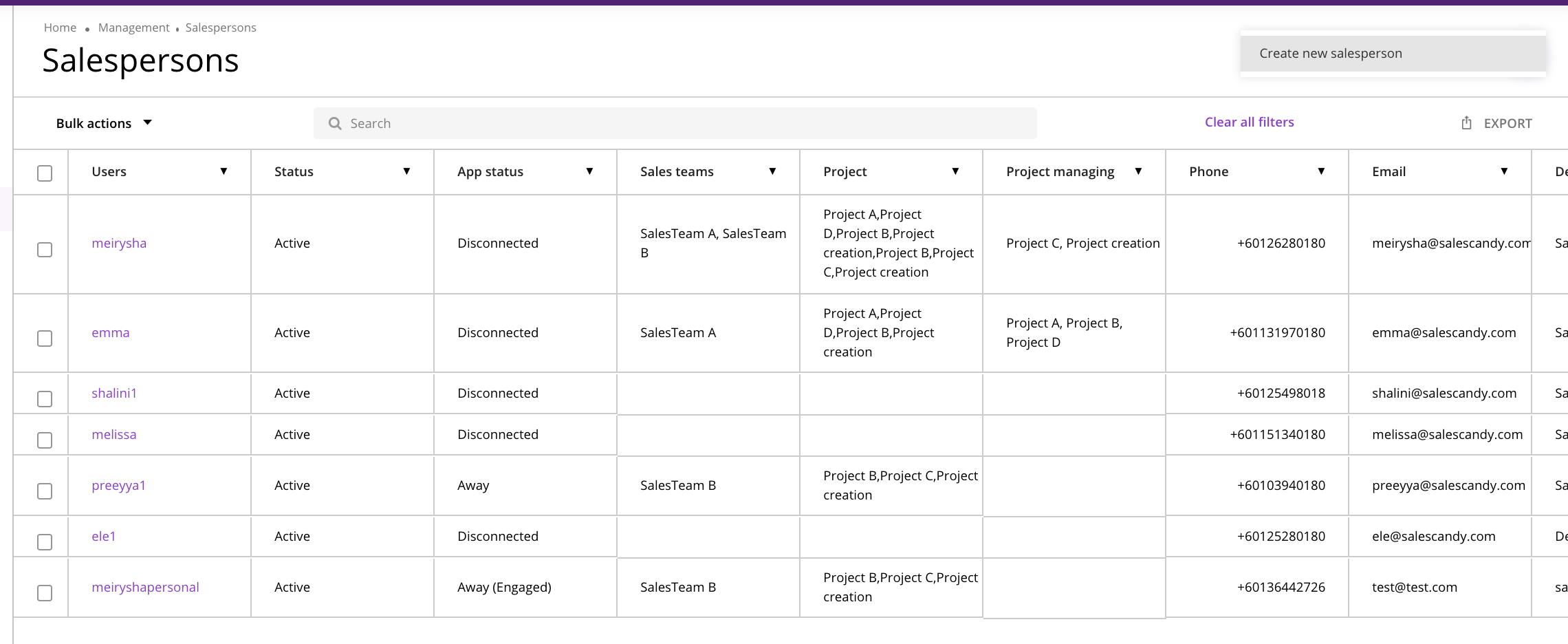 Fill in the Salesperson details and click create

4.4.2 Add to Sales Team

Once you have created the salesperson, go to 'Salesteam' management

Choose the sales team that you want to assigned the salesperson into the routing of the leads




Click the salesteam name, click edit button and fill in the salesperson name and routing chance percentage.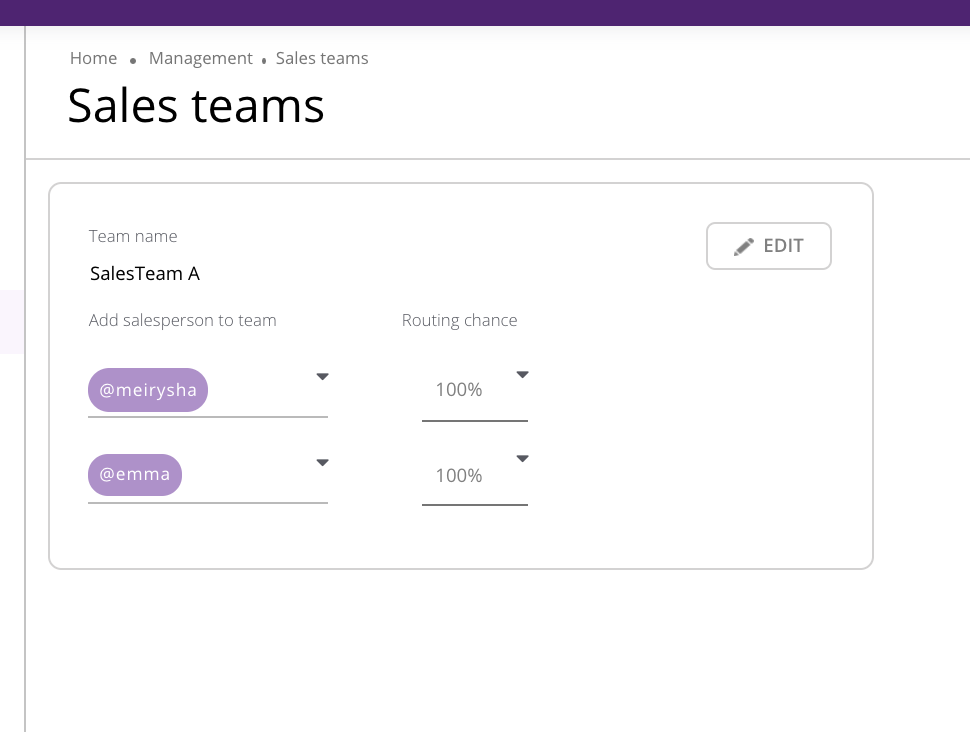 Click save once done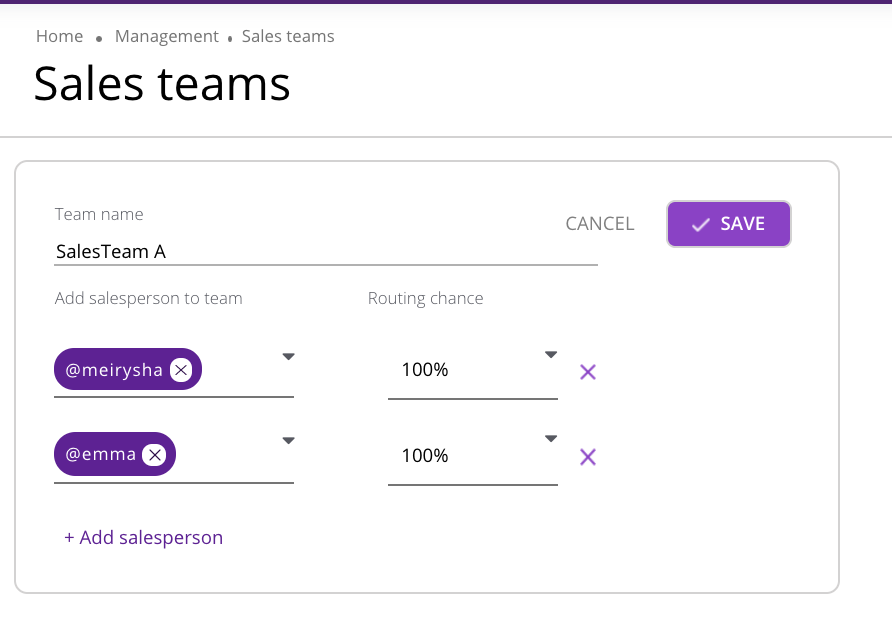 4.4.3 Edit

You can edit the salesperson details by clicking the 'edit' button on salesperson account





Click save once done





4.4.4 Activate
4.4.5 Deactivate
4.4.6 Archive

On salesperson management , there is a bulk action dropdown where you can choose to activate, deactivate , add to salesteam, delete or archive a salesperson. 

Just click on the square box next to their name and click the bulk action desired.