You can create and deactivate your salesperson access in this section.
Content of the article:
III. Activate, deactivate, delete
I. Create

1. Go to the manager portal and select 'Management' and choose 'Salesperson' section.

2. On the Salesperson screen, click on the add icon at the top right of the screen.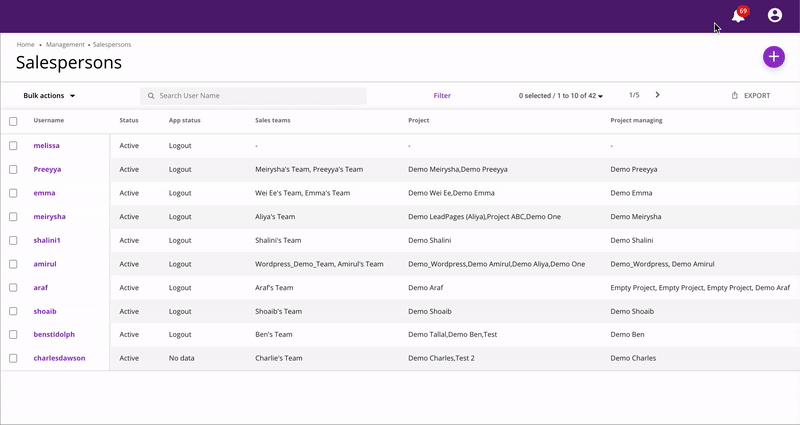 3. Fill in the Salesperson details as in name, phone number, email address and designation and click create.
*The username will be auto-populated by SalesCandy system.
II. Edit
▧ If your salesperson has changed their phone number or email address, you can edit the salesperson details by clicking the 'edit' button on salesperson account.
▧ Fill in the new details.





▧ Click save once done.


III. Activate, deactivate, delete
On salesperson management, you will be able to find the option to activate, deactivate and delete salesperson.

▧ Choose the salesperson that you would like to activate, deactivate or delete and choose the desired action to be done to the salesperson.
**Please note: In order to delete a salesperson, you will need to transfer all their follow-up leads to another salesperson or route to the queue. Then, you proceed to deactivate their access first before deleting.