Only the super manager can edit, amend and update the account. The project manager would be able only view the account page.
To navigate to the Account page, you will need to go manager portal, click on Settings and choose 'Account'.
General
❂ You would be able to view general information of the account, you can proceed to edit if you would like to amend the information.
❏ Account logo: Click on the photo icon to update the account logo.
❏ Account name: You can rename your account name and save.
❏ Timezone: The current timezone of your account. This is preset by our Customer Success Team from the backend during account creation.
❏ First day of the week: The is preset by our Customer Success Team from the backend upon account creation
Super managers
❂ The list of super managers for your account, this can be only added and removed by our Customer Success Team.
❂ Do let our team know if you need to add new or remove any super manager.



Timeout & limits:
❂ Manager portal session timeout: The duration that the manager portal will be timeout and you will require to login.
❂ Cool down duration: The interval in receiving new incoming lead in the salesperson mobile app.
❂ Active salesperson in sales teams allowed: The number of subscribed salesperson in your account.
❂ Current active salesperson in active sales team: The current number of active salesperson in your account.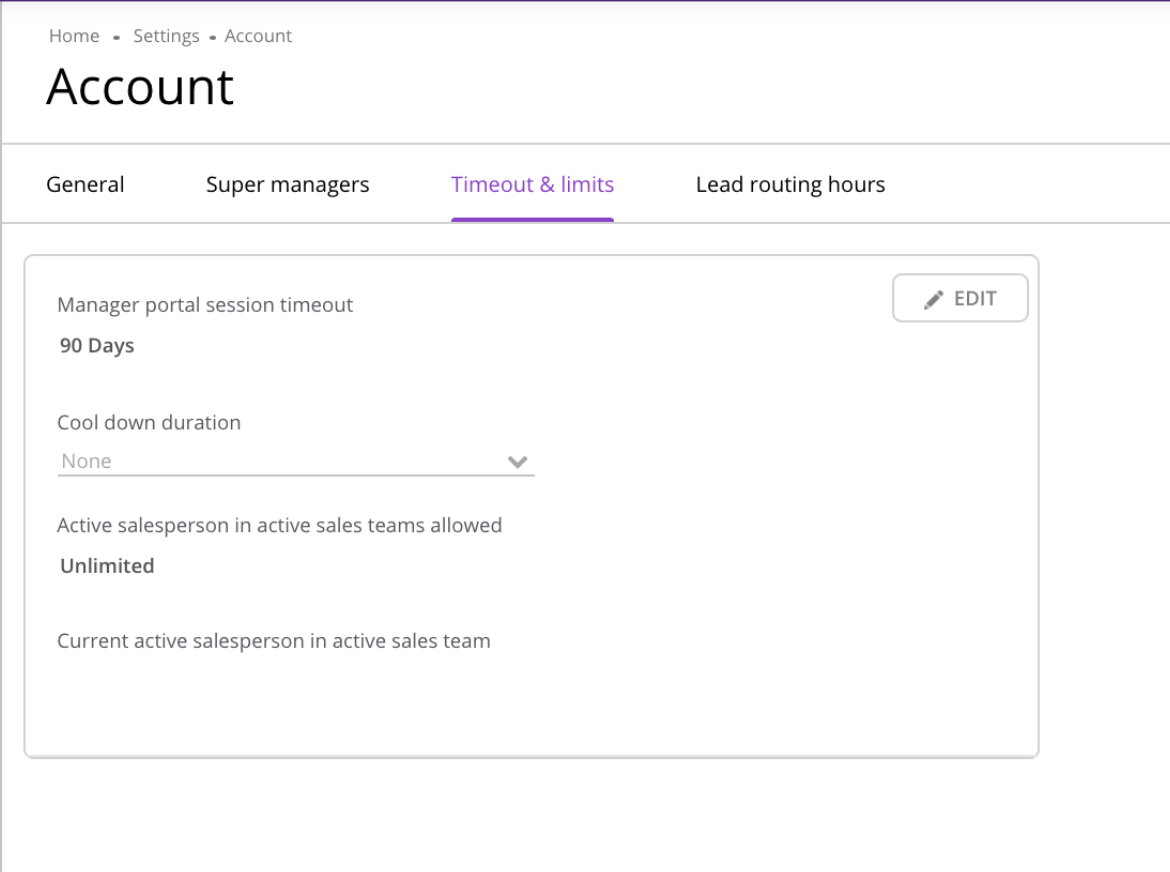 Lead routing hours
❂ The time period set for the leads to be routed to your salespersons.