Lead accepted rate is the total accepted lead by a salesperson divided by total routed lead for the selected date range

It is important for the salesperson to accept those leads routed to them diligently which will increase the lead acceptance rate compared to the salesperson who declines and letting the lead to timeout.
Scenario:
Salesperson A is available all the time but keeps declining the leads routed but at the same time salesperson B is also available and accepts all the leads routed to him/her. The salesperson B will have a higher lead acceptance rate and will attend more new leads than salesperson A.
Where can the manager check Lead Acceptance Rate?
The manager can monitor Lead Acceptance Rate of the sales team under Salesperson Action Report in Manager Portal. Lead Acceptance Rate should be over 70% to ensure the lead is contacted within the shortest time.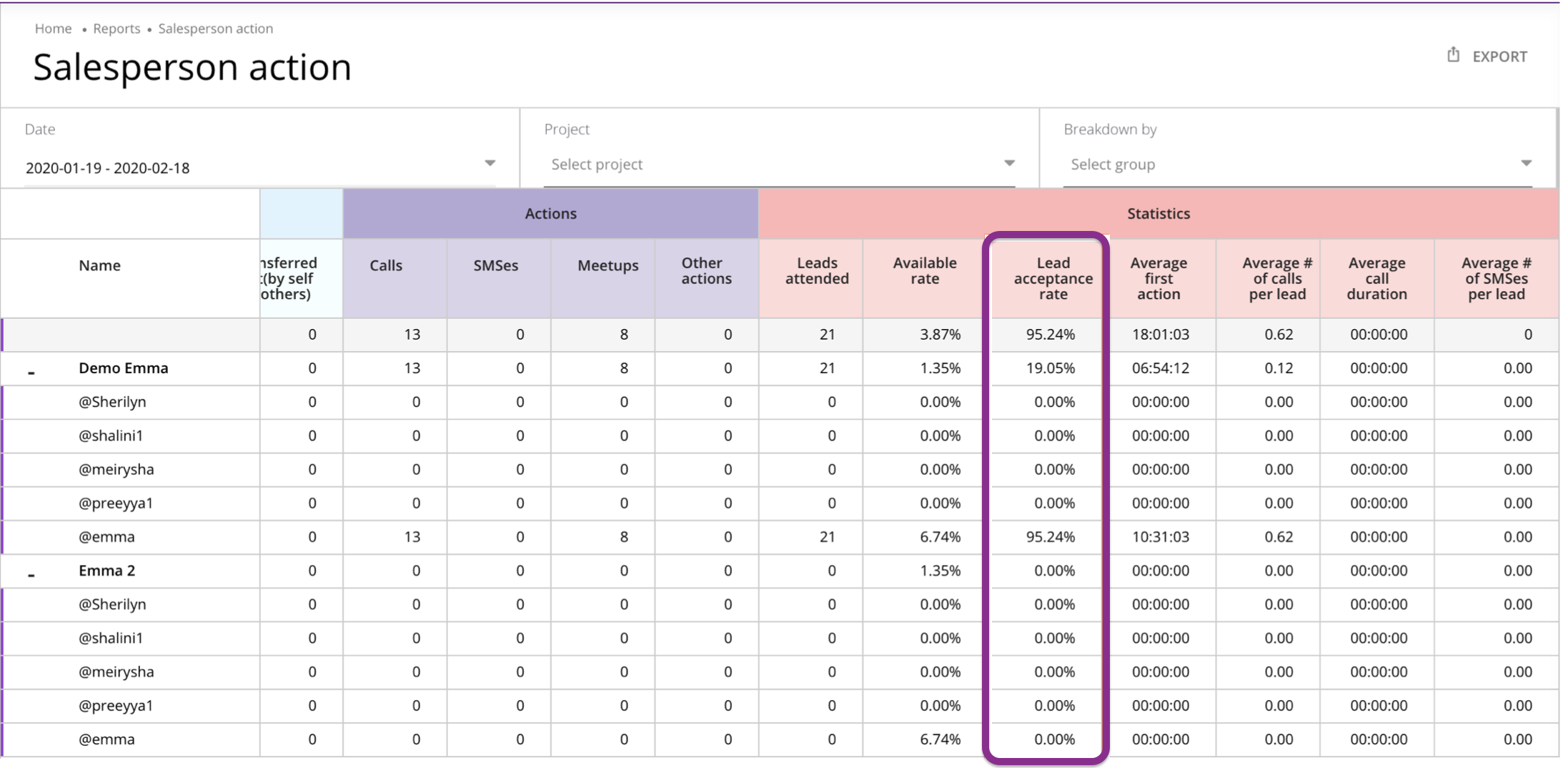 You may refer to our salesperson action report article for more information.

How to improve Lead Acceptance Rate?
The salesperson has to switch their app to 'Available' once the routing hours start and accept the leads routed to them and turns their app to 'Away' when they are busy. It is best for the salesperson to avoid decline the lead or lets the lead to timeout.