Facebook Business Manager is a tool which allows you to manage Facebook pages, Facebook ad accounts and those who assigned on those pages or accounts. Business verification confirms that a Business Manager account belongs to an actual business or organization. It is important to verify your Business in Facebook Business Manager as this can increase your potential for engagement and reach.

Here how's you can verify your business;

1. Business Settings
Go to business.facebook.com and click on business settings.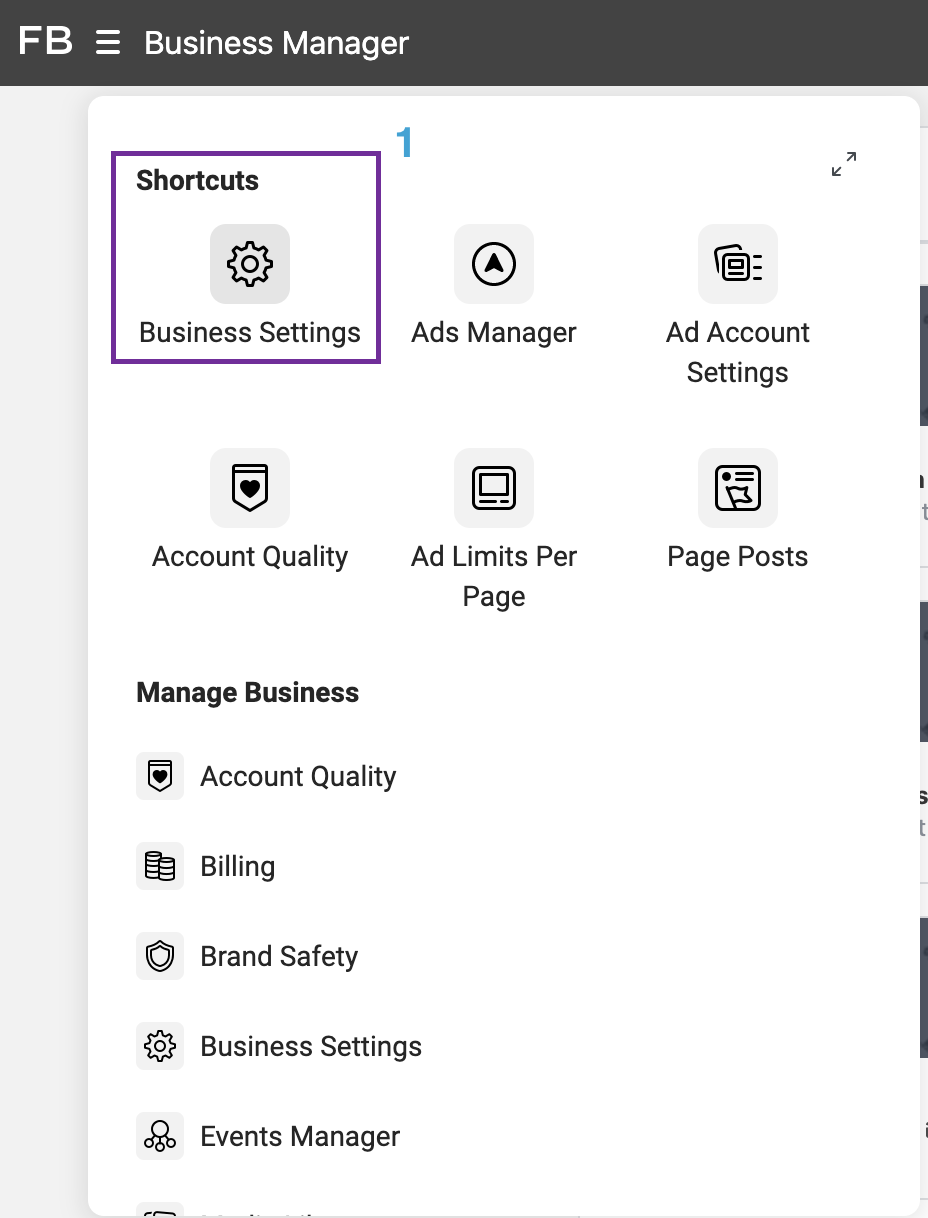 2. Business Information
Check on your business verification status through Business Information page.
a. Business Verification Status: The status of your Facebook Business Manager whether it has been verified or unverified.
b. View Details: Click on View Details if your business verification status is unverified as you will need to proceed to verify your business.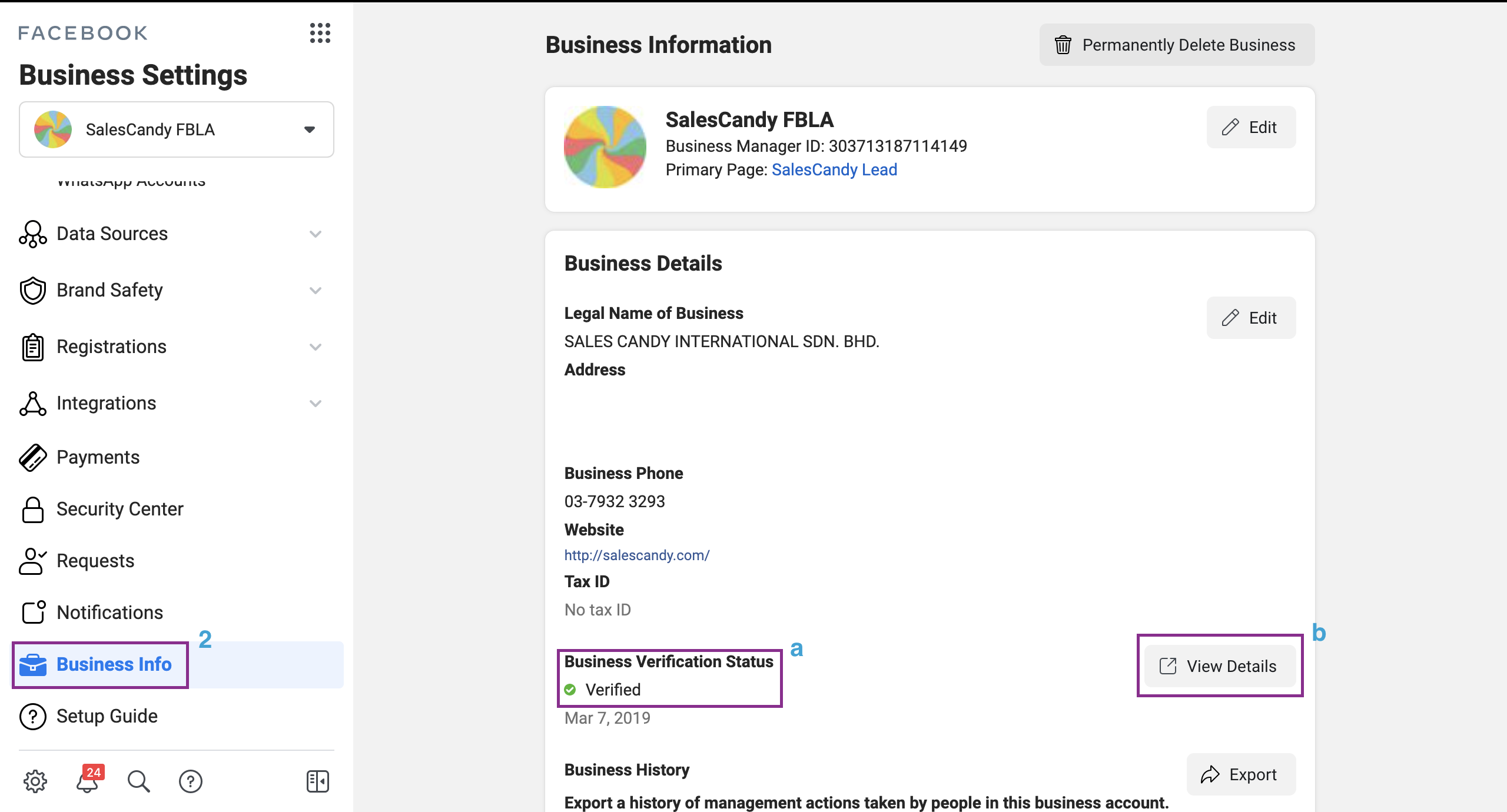 3. Security Centre
You will be directed to the security centre page, click on the Start Verification to proceed.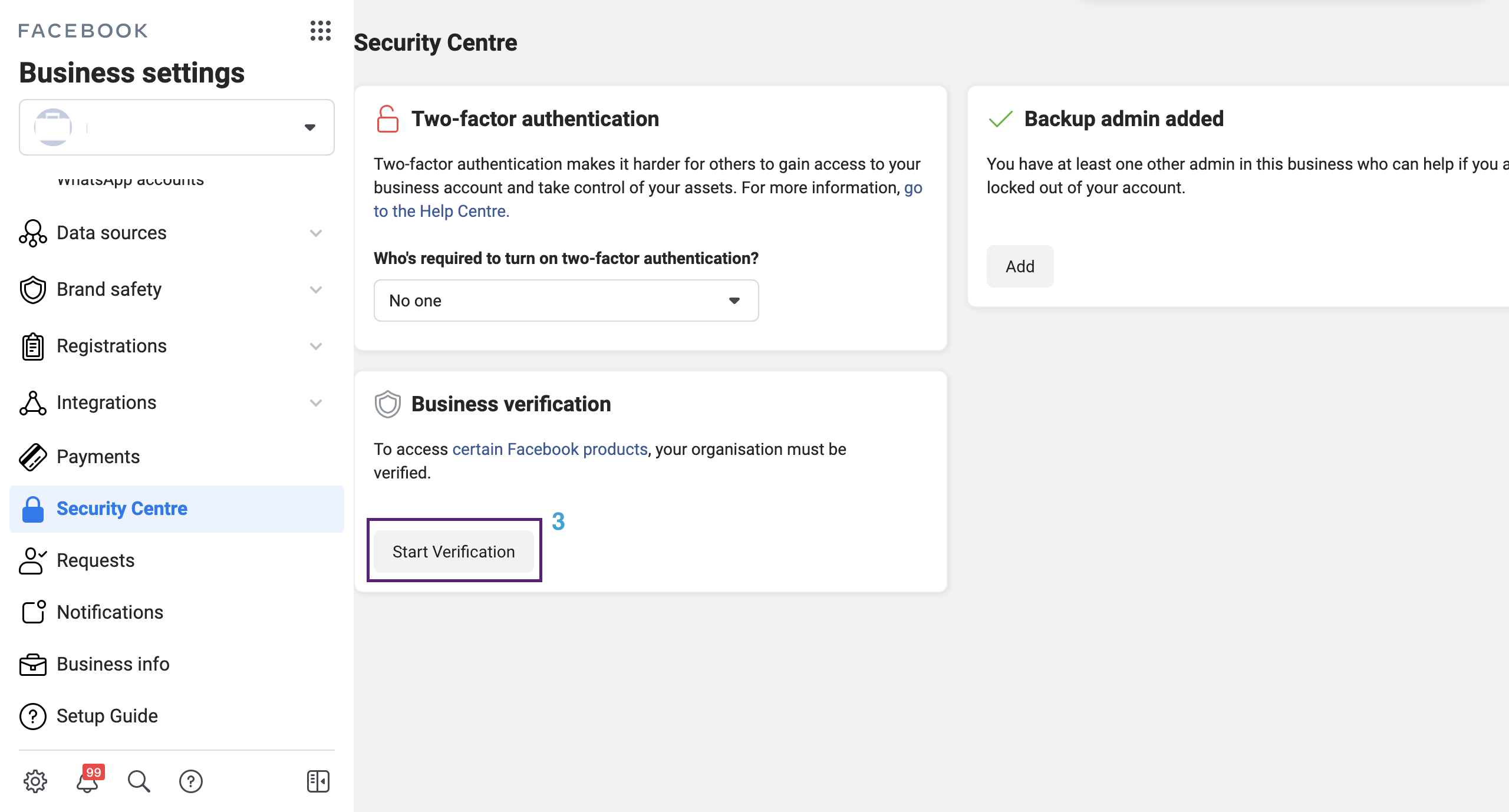 4. Enter Business Details
Fill in all the required details as in;
- Legal business name
- Country
- Address
- Business phone number
- Website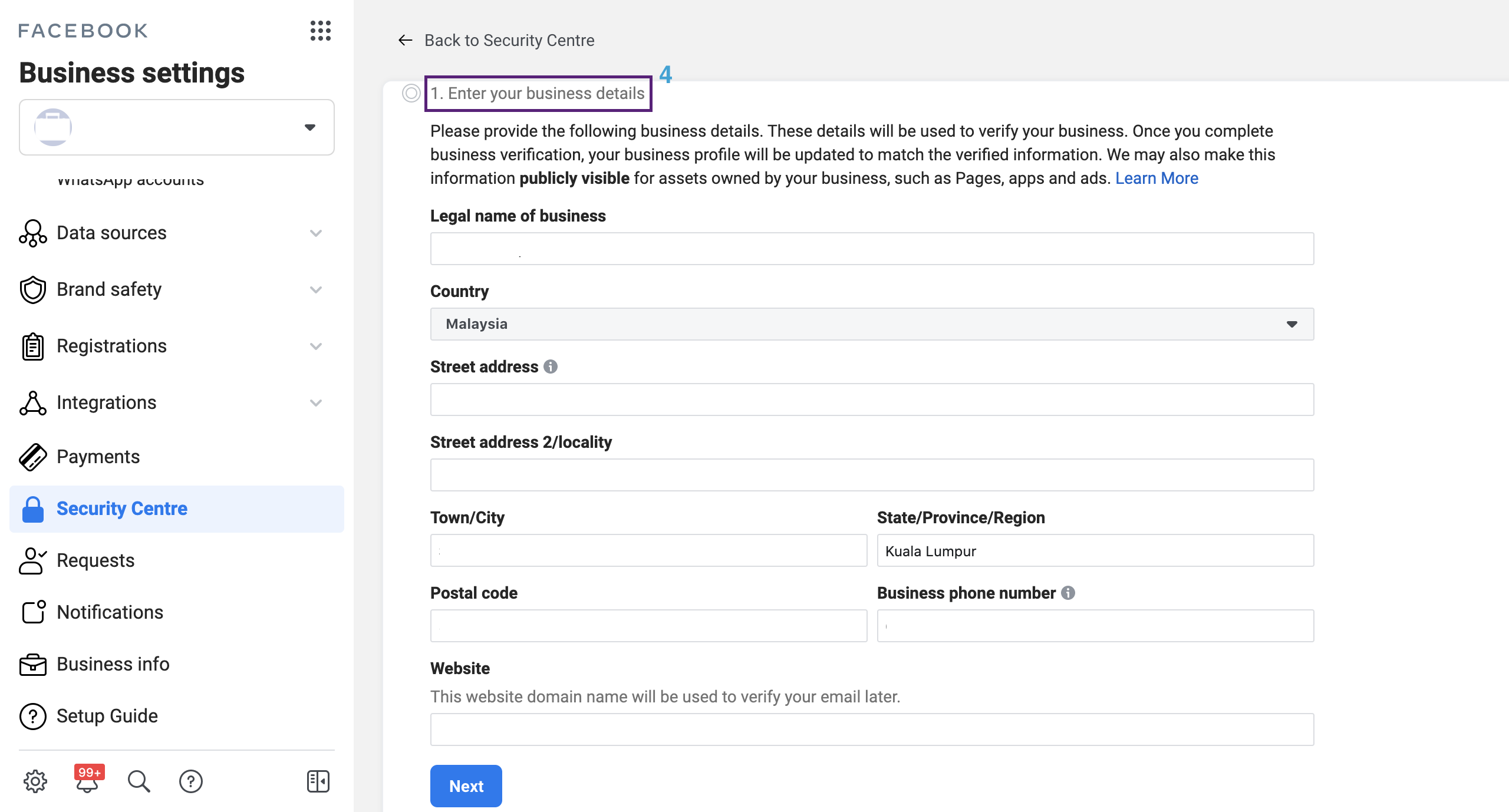 5. Verify Business Address or Phone Number
Upload your legal business document which shows the proof of address and phone number that you have keyed in in step 4.
6. Verification Method
Select the verification method you prefer to receive the verification code. You can also choose
to verify your domain instead which requires you to add some code to your official business website.
7. Verification Code
Enter the verification code and click on submit.
Just to preempt you might not receive your Business Verification Status confirmation immediately. You'll receive the notification once Facebook has reviewed your submission. Alternatively, you can check your status in Security Center.